Steakhouses are a popular draw for people, especially for special occasions. Over the next few months, you can expect to see several changes coming to some of the biggest steakhouse chains in America, and we're pleased to report that most of these changes are to the benefit of the customer. That's welcome news at a time when most recent changes at restaurants have involved inflation-related price increases and shrinking portions.
Ironically, if you do want to see where prices have jumped the most, skip the steakhouse and head to a fast-food spot instead. For now, here are some of the changes headed your way at your friendly neighborhood chophouse.
Texas Roadhouse is on the road to becoming the largest casual dining chain in America. Not just the largest steakhouse, mind you, but the largest restaurant chain in the casual sector writ large, per Restaurant Business, in terms of sales volume. Plus, the chain just keeps expanding.
As of late 2022, Texas Roadhouse was planning to expand from a 600-plus location footprint up to a 900-unit spread within a decade or so. "If we continue to do it right and all the world works with us, we think that we can get to that number," the CEO of the chain's parent company, Jerry Morgan, said during a recent earnings call.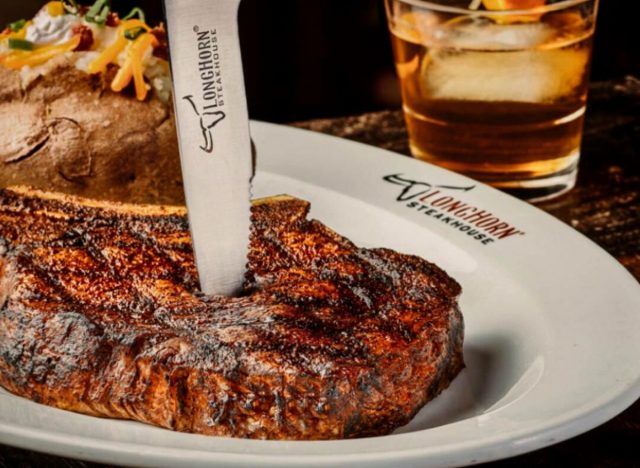 Since the middle of 2022, Longhorn Steakhouse has been on a slow but steady mission to change the portion size of many of the steaks on its menu. But it's not shrinking the sizes of the cuts as a cynical diner might expect—in fact, Longhorn has been offering larger steaks without increasing prices.
Per Ricardo Cardenas, CEO of parent company Darden, who spoke during an analyst call last year, the chain, Longhorn "has made significant investments over the past few years in the quality of [the] food… [and] increased the size of most of their steaks."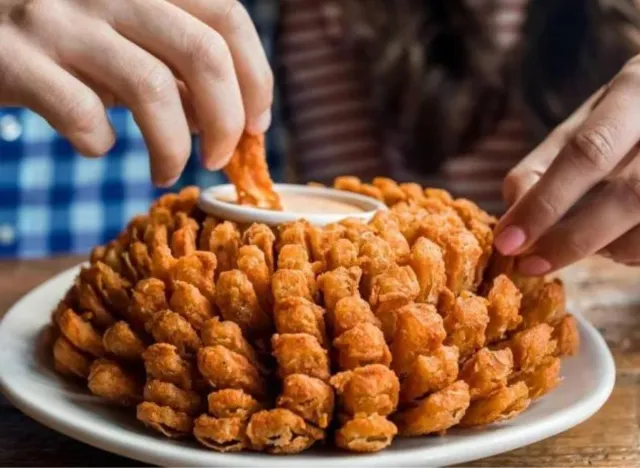 At Outback Steakhouse, the days of a waiter scratching down your order of a Bloomin' Onion, Cheese Fries, a steak cooked medium, and a very large beer will soon be over. Per Restaurant Business, the chain is going high-tech when it comes to ordering: servers will soon be equipped with tablets that let them enter orders right into the system from the diner's table will speed up service and reduce errors.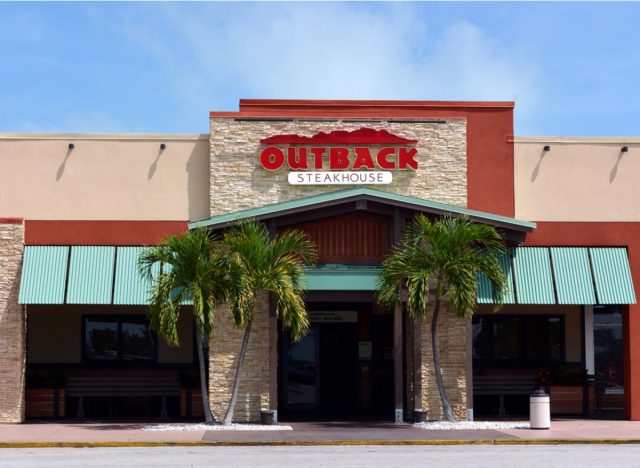 With delivery and takeout still a booming part of the restaurant business even as the pandemic passes, Outback Steakhouse simply doesn't need restaurants as big as the traditional footprint. Per Yahoo! Finance, future Outback Locations will be notably smaller than most extant units, with the average new restaurant being 5,000 square feet compared to the 6,000 square foot average of the past.6254a4d1642c605c54bf1cab17d50f1e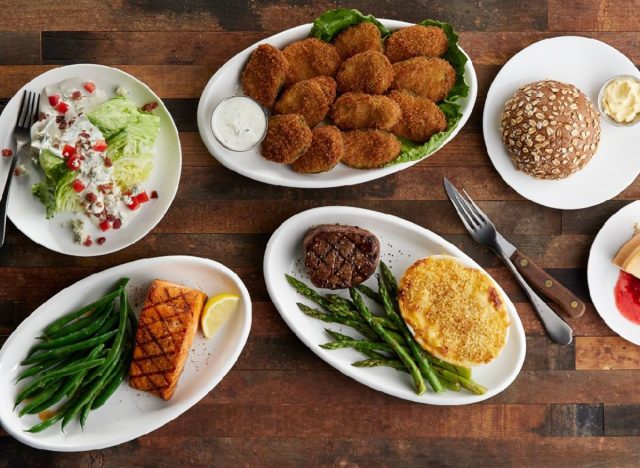 Like so many chains have had to in recent years, Black Angus has recently raised its menu prices, albeit only by a modest 3%, per Restaurant Business. In a bid to keep on offering customers an overall good deal, however, the chain has also added a number of "bundled" meals wherein for one price, a diner gets a multiple-course (and multi-drink) meal that would cost notably more were all the menu items ordered separately. "These bundled experiences raise the average check for the restaurants but at the same time, the guest gets better value," said Deborah Shapiro, VP of growth for Black Angus.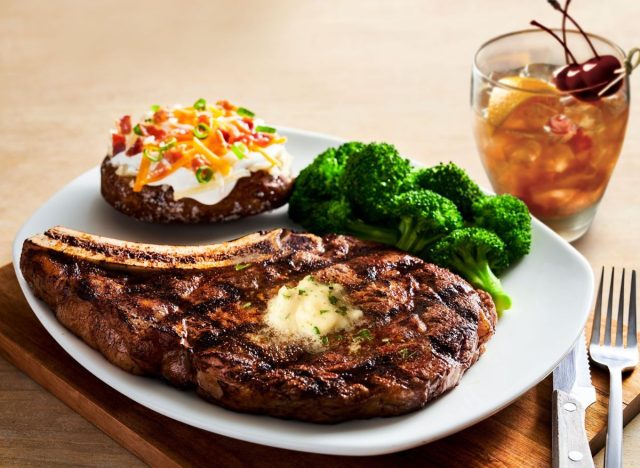 A restaurant is pretty dependent on the actual hardware doing the cooking, and the better that hardware—the actual grills, ovens, and griddles—the better profits stand to be. Thus, Outback is looking to improve the overall productivity of its kitchens by upgrading all of the chain's ovens and grills, per Restaurant Business.
The upgraded equipment will not only allow for faster cooking but for more precision, as well. "I just want to underscore once again that we'll go long-term with greater service levels and more accurate cooking that especially the grills provide," said the company's CEO Dave Deno during a recent talk with analysts.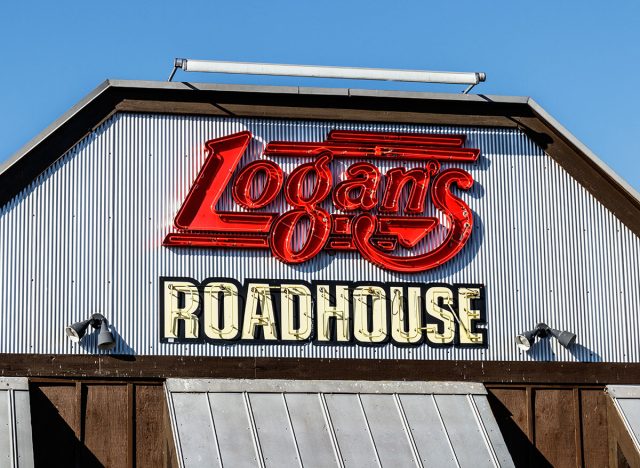 Not all the news is great, we're sorry to say. And when it comes to Logan's Roadhouse, the news of the moment is that prices have gone up some. And while an approximate 4.1% price hike isn't ruthless, it is more than we've seen with other chains, like the aforementioned 3% hike at Black Angus.
Steven John
Steven John is a freelancer writer for
Eat This, Not That!
based just outside New York City.
Read more about Steven