This is 'Adnan Syed Update, Victim's Family Issues Statement Following Adnan Syed's Prison Release' Following the news of Adnan Syed's release from jail today after serving more than 20 years for murder, the counsel for the family of a victim of murder released a statement.
Adnan Syed Update, Victim's Family Issues Statement Following Adnan Syed's Prison Release
According to CrimeOnline, Baltimore Circuit Judge Melissa Phinn vacated Syed's 2000 conviction after prosecutors and Syed's attorneys revealed other possible suspects in Hae Min Lee's 1999 strangling death.
Prosecutors also noted that Syed, 41, was convicted partly due to cellphone data which was later found to be unreliable. Co-defendant Jay Wild's testimony was also reportedly contradictory, the Baltimore Sun reports.
Lee, Syed's ex-girlfriend, was discovered dead in a small grave at Leakin Park after being strangled. After a battle broke out in Lee's car, Syed was charged with killing her; prosecutors asserted that the crime was motivated by the breakup.
Phinn instructed officials to take off Syed's shackles at the hearing on Monday. While the Baltimore State's Attorney's Office considers whether he will face a second trial for killing Lee, she has mandated that he wear a GPS monitor.
Prosecutors have 30 days to make a decision.
An attorney for the victim's family, Sanford Heisler Sharp Partner and Criminal/Sexual Violence Practice Group Co-Chair, Steven J. Kelly, issued the following statement Monday.
For more than 20 years, the Baltimore City State's Attorney's office has told the family of Hae Min Lee that their beloved daughter and sister were murdered by Adnan Syed. One week ago, for the first time, the family was informed that, through a year-long investigation that is apparently still ongoing, the State had uncovered new facts and would be filing a motion to vacate Mr. Syed's conviction.
For more than 20 years, no one has wanted to know the truth about who killed Hae Min Lee more than her family. 
The Lee family is deeply disappointed that today's hearing happened so quickly and that they were denied the reasonable notice that would have permitted them to have a meaningful voice in the proceedings. 
Related Previous Article: Adnan Syed Update, Haven Spent 23 Years In Prison, Left The Court A Free Man For 1999 Murder
Steven J. Kelly, a partner at Sanford Heisler Sharp and co-chair of the criminal/sexual violence practice group, agreed to represent the Lee family on Sunday. A Monday motion asked for a one-week delay so that the family could participate meaningfully in the proceedings.
Steve tirelessly fought for the law that would have protected the rights of the Lee family today in light of his own family's experience with his oldest sister's rape and murder in 1988. This law required that victims, including surviving families, receive reasonable notice of proceedings and the opportunity to be present and heard. The Lee family was today denied that opportunity due to a lack of the notice to which they were legally entitled.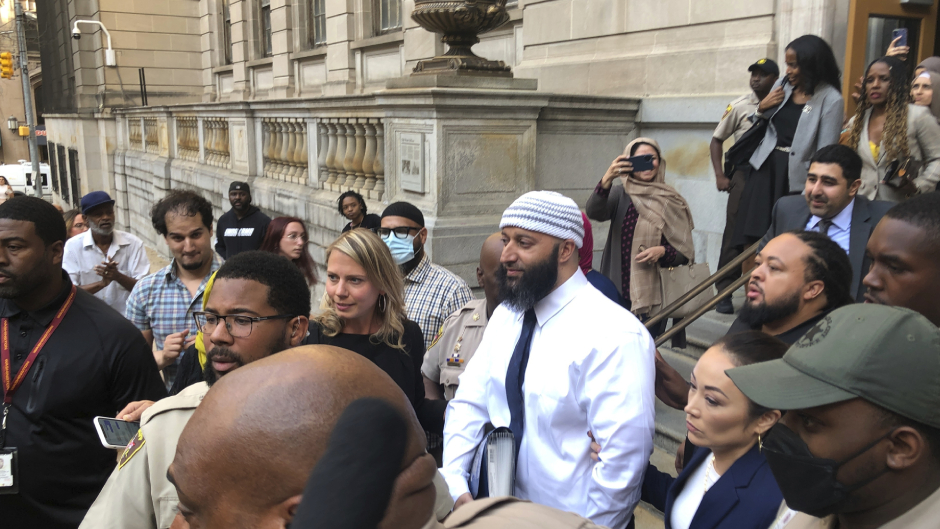 Sanford Heisler Sharp is dedicated to pursuing and resolving cases involving the public interest, social justice, and civil rights that have a major impact on the lives of those who have been mistreated by illegal actions. We support individuals and communities in defending their civil and human rights against strong organizations and people who work to restrict them. We all work together to advance justice under the law for all of us.
Follow us for updates:
Read More: Crime Update: Nicolas Cruz, 23, Alleged killer at Marjory Stoneman Douglas High School In Parkland, Florida