The American Singer Britney Spears Spears shares bizarre post after Sam Asghari files for divorce' has spoken out for the first time since the news of her husband Sam Asghari filing for divorce broke out on Wednesday, August 16.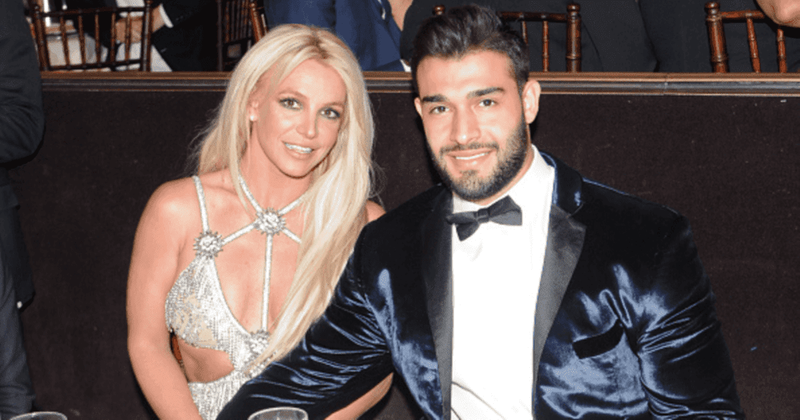 The singer, who recently turned 41, shared a bizarre social media post hinting at her plans to buy a horse amid her split from her 29-year-old husband.
Also Read: Is Kelly Ripa ready to retire after 2 decades of co-hosting with her husband Mark Consuelos
Where is Britney Spears now?
Spears, who moved to a $11.8 million Calabasas home in California shortly after her wedding to Asghari in 2022, later moved out of the home back to her home in Thousand Oaks.
Also Read: This Is Why Raquel Leviss is not Happy with Bravo – Vanderpump Star opens up about how she was 'exploited'
In an Instagram post that left her fans puzzled, the pop icon shared a picture of herself riding a horse on the beach while wearing a yellow bikini.
"Buying a horse soon!!! So many options it's kinda hard !!! A horse called Sophie and another called Roar???" she captioned the post.
Also Read: How did Sandra Bullock react to Michael Oher's lawsuit? Here's What To Know About 'The Blind Side' 2009 Film Stars
"I can't make up my mind!!! Should I join the camaraderie and put a pink cowboy hat on??? Either way, I think I found my sweet spot with Roar," she continued.
The post comes hours after the singer was photographed without her wedding ring shortly after the news of her split from Asghari broke out.
Why is Sam Asghari divorcing Britney Spears?
Court documents indicated that Asghari is asking the multi-millionaire for spousal support and to cover his attorney's fees, however, it remains unclear why he is divorcing Spears.
Despite the existence of a reportedly 'iron clad' prenuptial agreement that protects Spears' premarital assets, the Iranian-American model's lawyer Neal Hersh said that there are still matters that need to be determined.
"[Sam] has yet to determine the full nature and extent of the separate property assets and obligations of each party," said Hersh, according to Daily Mail.
"There are various items of community and quasi-community assets and debts, the full nature and extent of which are unknown to [Sam] at this time," he added.
How long was Britney Spears married to Sam Asghari?
Spears and Asghari tied the knot in June 2022 at her home in Thousand Oaks. The couple have now split after 14 months of marriage.
According to Page Six, Spears has hired Los Angeles-based celebrity divorce attorney Laura Wasser whose client roster includes prominent names like Kim Kardashian, Johnny Depp, and Kevin Costner.
However, the split has taken a sensational turn after it has been alleged that Asghari is threatening to reveal "extraordinarily embarrassing" information about Spears if she is not willing to renegotiate the terms of their separation which according to a source close to the singer is "absurd."