Inside An Idaho Man Erik Osuna Sentenced To Life For Unspeakable And Evil Abuse' According to KTVB-TV, an Idaho dad who tortured his 9-year-old kid to the point of death and subjected him to "unspeakable" and "evil" treatment will perish in prison.
An Idaho Man Erik Osuna Sentenced To Life For Unspeakable And Evil Abuse
On Thursday, Ada County District Judge Steven Hippler handed down a life sentence to Erik Osuna, who had pleaded guilty earlier this year to charges of murder, bodily injury, and destruction of evidence in connection with the death of his son, Emrik Osuna, on September 2, 2020.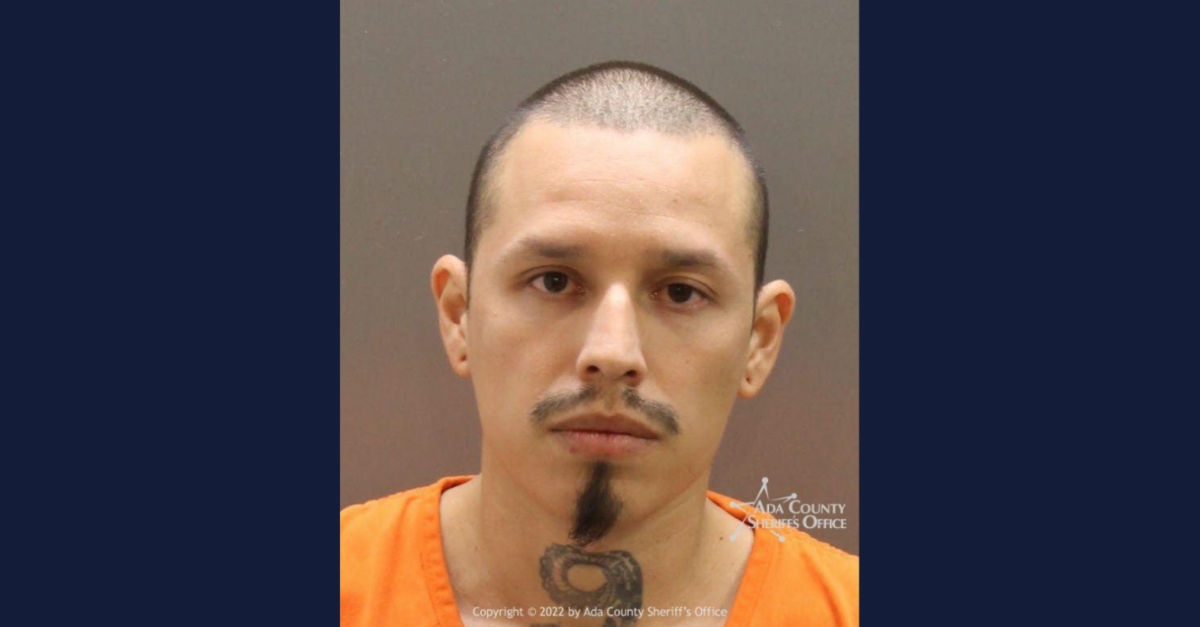 Prosecutors alleged that Erik's wife, Monique Osuna, inflicted physical, verbal, and emotional abuse on the boy and that Erik did nothing to stop it, according to KLIX News Radio.
Recordings from nanny cameras showed Monique forcing the boy, her stepson, to exercise for long hours. She would beat him using a frying pan, starve him and curse at him, despite the boy's pleas. She also allegedly dragged him by his hair and kicked him in his genitals.
In one instance, the child can be heard saying, "But mom, I don't want to starve to death," according to KTVB-TV.
Erik was recorded in another video approaching the boy, who had collapsed on the floor of the kitchen after being forced to exercise for hours, and telling him to continue with the exercises.
One heartbreaking clip reportedly shows Emrik being forced to exercise in the early morning hours when he abruptly stopped and asked God why he was being abused, according to testimony from KTVB-TV.
Erik told investigators that the boy began vomiting on the morning of September 1, 2020, after Monique had beat him using a dog leash and forced the child to stand on one leg.
Previous Video Coverage 
The boy's condition deteriorated throughout the day, and by 5 p.m., Erik texted Monique that they should bring the child to the hospital, but neither adult sought medical care.
When Emrik was eventually hospitalized, his weight was almost half of the average body weight for kids his age. He had bruises all over his body.
"During the spring and summer of 2020, Mr. Osuna, along with his wife Monique, inflicted physical, emotional, and psychological abuse on Emrik Osuna. Mr. Osuna witnessed and allowed the torture of his son, Emrik Osuna, who was forced to do hours of physical exercise, was severely beaten, and starved," a press release issued by the Ada County Prosecutor's Office reads.
READ ALSO: Day Care Employees At Lil' Blessings Daycare Charged with Felony Child Abuse: Using Halloween Mask To Scare Children
"The defendant mentally and physically abused his son, in addition to never intervening or reporting the abuse committed by his wife. The abuse was recorded within the apartment by a 'nanny camera,' and revealed the torture and abuse that Emrik endured. Emrik became unresponsive and died on Sept. 2, 2020, as a result of the torture and abuse."
At the sentencing hearing on Thursday, Erik told the court that he failed his son as a father and caregiver and would "pay whatever price" for his behavior, KTVB-TV reports.
Witnesses told the court that Erik had "executive function deficits " and a "lower than average intelligence," and that he had suffered abuse as a child, according to the television station.
Hippler, the judge, said Erik abandoned the boy and described the abuse as "evil," "unforgettable" and "unspeakable," according to KTVB-TV.
As CrimeOnline previously reported, Monique was sentenced to life in prison without the possibility of parole in June.
For the latest true crime and justice news, subscribe to the 'Crime Stories with Nancy Grace' podcast. Listen to the latest episode:
Join Nancy Grace for her new online video series designed to help you protect what you love most — your children.
READ ALSO: Rapper Cardi B Wins Jury At California Trial In Suit Over Tattoo On Mixtape Cover- Copyright Infringement