Christopher Myers has been arrested: Florida man Christopher Myers, 38, was arrested and charged with the murder of his girlfriend on Thursday, August 4. Myers initially reported to police the cause of his girlfriend's death as suicide.
According to the Tampa Bay Times, the Florida guy, whose full name is Christopher Lawson Myers, was arrested and taken to the Pinellas County Jail at around 3 a.m. on Friday. The first-degree murder charge, two charges of tampering with tangible evidence, and a probation violation have all been filed against him.
What did Christopher Myers do?
The Largo Police Department said that they received a call from Myers who asked for service at the Somerset Apartments, 12800 Vonn Road. Myers initially informed them about an "alleged suicidal subject." The Florida resident told the authorities that when he came back home, he found his girlfriend dead from several "self-inflicted" stab wounds, per ABC Action News. The police did not mention the victim's name.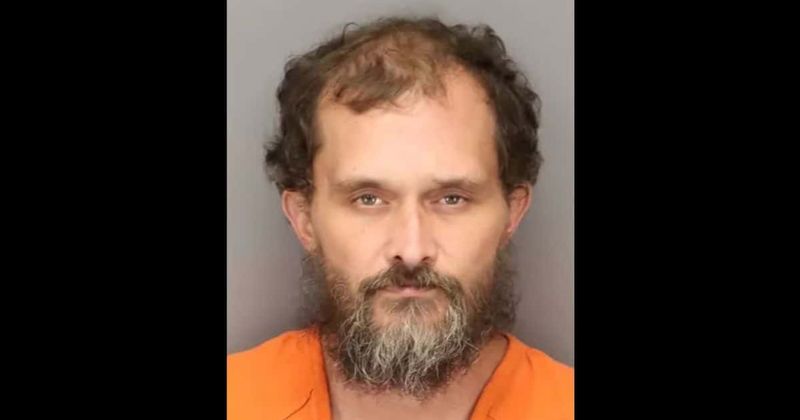 However, the police quickly realized that the wounds were not self-inflicted. They further said that there was a "violent altercation" between the victim and Myers. The police then took Myers into custody. As reported by Tampa Bay Times, the suspect was still in jail on Friday morning. Investigations are going on.
Also Read: Interstate kidnapper Negasi Zuberi posed as an undercover cop before trapping a woman in a cinder block dungeon
Murder in Anaheim
In a similar incident, a California judge was arrested on Thursday, August 4, after fatally shooting his wife, per Fox News. Orange County Superior Court Judge Jeffrey Ferguson, 72, was arrested in the murder case of his 65-year-old wife Sheryl Ferguson. The Anaheim Police Department said in a news release that on Thursday, they were given reports of a shooting that took place at a residence on the 8500 block of E Canyon Vista Drive a little before 8 pm.
When the police arrived, they discovered Sheryl inside the house suffering from at least one gunshot wound. She passed away shortly after, and the police declared her dead there. After speaking with Judge Jeffrey Ferguson there, the Anaheim Police say they "arrested him for murder without incident." Additionally, the authorities lodged the elderly judge with a $1 million bond in the Anaheim Authorities Department's Detention Facility. Since the issue is still being investigated, the police department has declined to make any other comments.
READ MORE: I am prepared for execution' James Barnes faces lethal injection for murdering wife and another woman