Exploring 'Fake Heiress: Netflix Star and Con Artist Anna Sorokin Driven Out Of Upstate Ny Jail In Van Headed For Manhattan To Sell Her "Artwork' Anna Sorokin, the German con artist who was the basis for the Netflix show "Inventing Anna," was released from prison on Friday in upstate New York and driven to Manhattan, where she will be under house arrest while immigration authorities seek to deport her, Fox News reports.
Fake Heiress: Netflix Star and Con Artist Anna Sorokin Driven Out Of Upstate Ny Jail In Van Headed For Manhattan To Sell Her "Artwork"
Sorokin left the jail in Orange County around 5 p.m. in a white van and was taken to a federal building in New York City and then brought to an apartment in the East Village. Sorokin reportedly demanded a 3-bedroom apartment in Manhattan, according to the Daily Mail.
She is believed to be wearing an ankle monitor and has been banned from posting on social media.
The release comes after lawyers for the 31-year-old, whose alias is Anna Delvey, successfully obtained a court order for her release on Wednesday.
Immigration judge Charles Conroy said that Sorokin "has demonstrated interest in pursuing legitimate employment in the United States, pursuits that will face heavy public scrutiny," the Daily Mail reports.
READ ALSO: Dallas Man Cameron Hogg, 31, Fatally Shoots 21-Year-Old Woman Asia Womack Who Beat Him At Basketball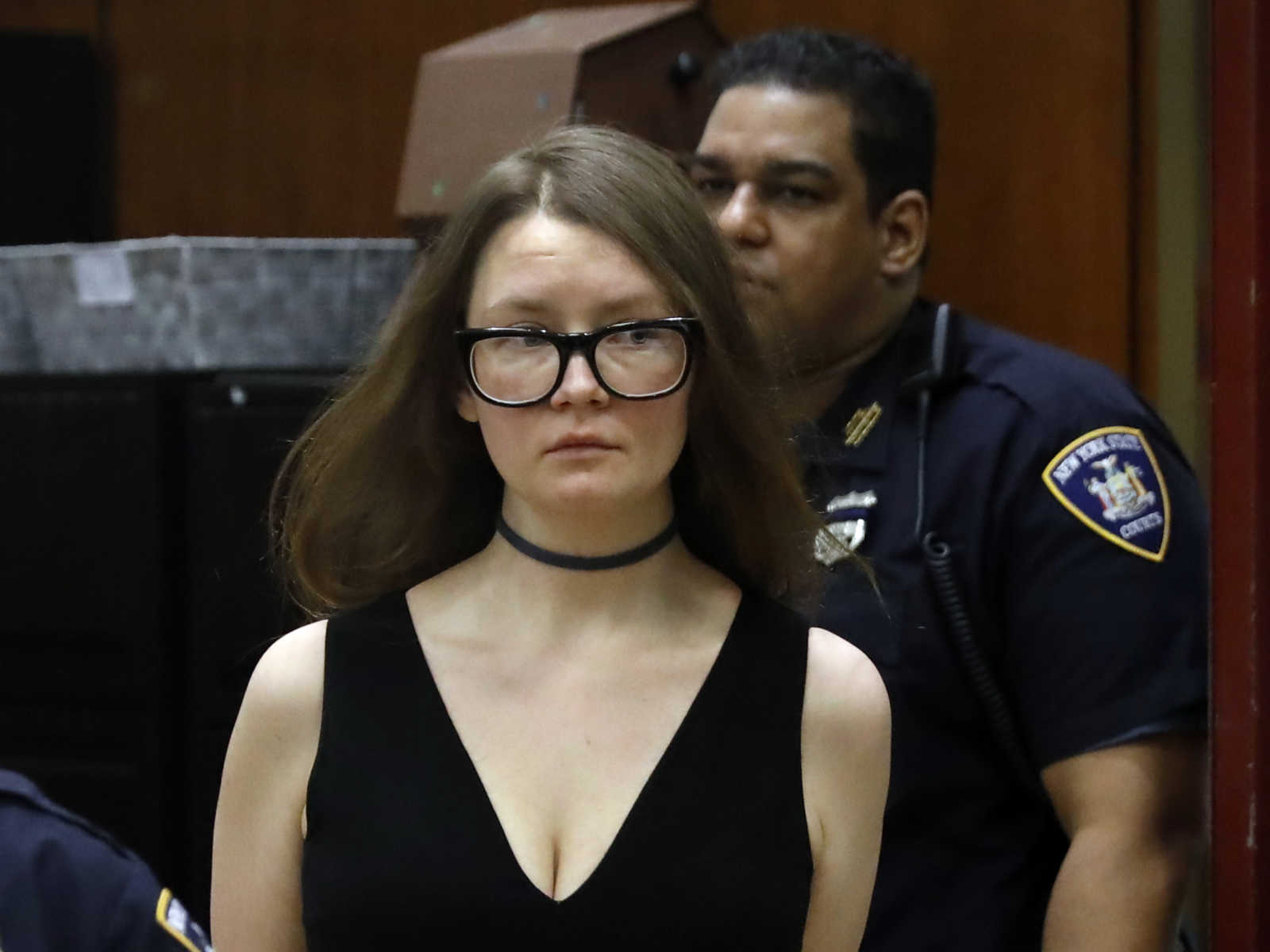 Conroy added that Sorokin's risk of flight is mitigated for multiple reasons.
"She will be required to abide by conditions of release imposed both by the New York State Parole Board and immigration authorities, which, combined with her status as a public figure, will make it particularly difficult for her to avoid detection," Conroy said, according to the Daily Mail.
Sorokin is seeking to stay in the United States, although she does not have a visa.
The fraudster was convicted in 2019 of stealing hundreds of thousands of dollars from friends and banks after pretending to be a wealthy heiress.
While in prison, Sorokin did interviews with the media and is auctioning off sketches and poetry she created behind bars. Chris Martine, an art dealer who has described Sorokin as a "warrior and an inspiration," has said that fake heiress' prison paintings are being sold for between $14,000 and nearly $20,000 each, while prints run between $277 and more than $550, the Daily Mail reports.
Sorokin has reportedly hired a crisis management publicist who charges nearly $30,000 per month and has previously represented Harvey Weinstein. A former lawyer for Weinstein is also said to be advising Sorokin.
There appears to be much work to do. As recently as March, artist Julia Morrison helped organize a "Free Anna" art show and spent $7,700 on her credit card for the project. The show displayed sketches that Sorokin drew in her cell. Morrison told the Daily Mail that she has yet to be paid back and her debt has since climbed to nearly $10,000 with interest.
"Eventually she ghosted me," Morrison told the Daily Mail. "I wanted to help her, but I don't think she cares about anyone except herself."
Netflix reportedly paid Sorokin $320,000 for the rights to her story, according to Deadline.
For More, Click: Novita Brazil 25, Murder By Teen Boys For Allegedly Firing 100 Rounds At Innocent Woman In Drive-By