Ex-priest David Crowley sentenced over further $ex offences' An ex-Roman Catholic priest who worked in West and North Yorkshire has pleaded guilty to 15 $ex offences against five young boys in the 1980s and 1990s.
David Crowley, 69, is already serving an 18-year sentence, extended for two years, for 13 similar offences.
At Leeds Crown Court on Monday, he was sentenced to a further seven years and six months, with a one-year extension.
Ex-priest David Crowley sentenced over further $ex offences
Crowley had earlier admitted six counts of indecency with a child and nine counts of indecent assault.
His latest sentence will be served once his present jail term, for which he was sentenced in 2019, expires.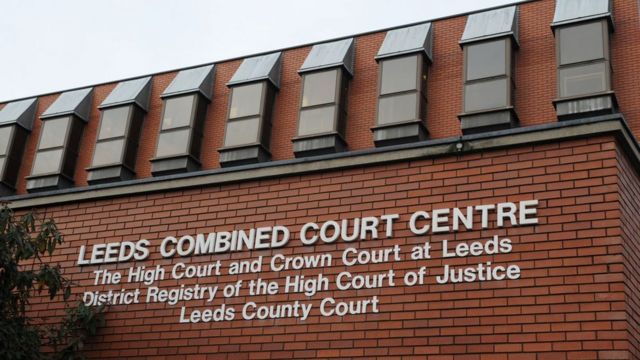 The Crown Prosecution Service (CPS) said some of the victims in the latest case came forward as a result of media coverage of Crowley's earlier convictions.
The offences for which Crowley has now been sentenced took place when he was a priest at St William's RC Church in Bradford, Our Lady of Lourdes, in Huddersfield and at St Michael's RC church in Settle between 1982 and 1984 and between 1991 and 1995, according to the CPS.
He had taken the boys on day trips, plying them with gifts, alcohol and food, and visiting pubs.
Graham Guest, from the CPS, said: "Crowley flagrantly abused his position of authority and trust within the communities he served to commit vile offences against young boys, leaving many of them with lifelong trauma."
Mr Guest said it was difficult to imagine a "more appalling breach of trust and complete betrayal of the values of his priestly vocation".
Det Insp Oliver Coates, from West Yorkshire Police, said the current case followed a lengthy investigation.
Crowley's conviction "ensures this dangerous man will remain behind bars where he belongs", he added.
Det Insp Coates said he hoped the latest case and conviction showed the force's commitment to investigating historic offending.
"I would urge anyone who has been the victim of $exual offences, whether recent or non-recent, to report it.