Gabriel Anthony Gonzalez Charged With $exually Assaulting 15-Year-Old Girl' Texas authorities have arrested a 22-year-old Houston man, charging him with $exual assault of a child after he allegedly had $ex with a 15-year-old girl he met online.
Gabriel Anthony Gonzalez Charged With $exually Assaulting 15-Year-Old Girl
Investigators believe Gabriel Anthony Gonzalez may have victimized other teens and are working with the creators of an Instagram page devoted to exposing his activities with young girls and women, KPRC reported.
READ: Teen Brothers Ty Reik McCullough Arrested for Deadly Alabama Birthday Party Shooting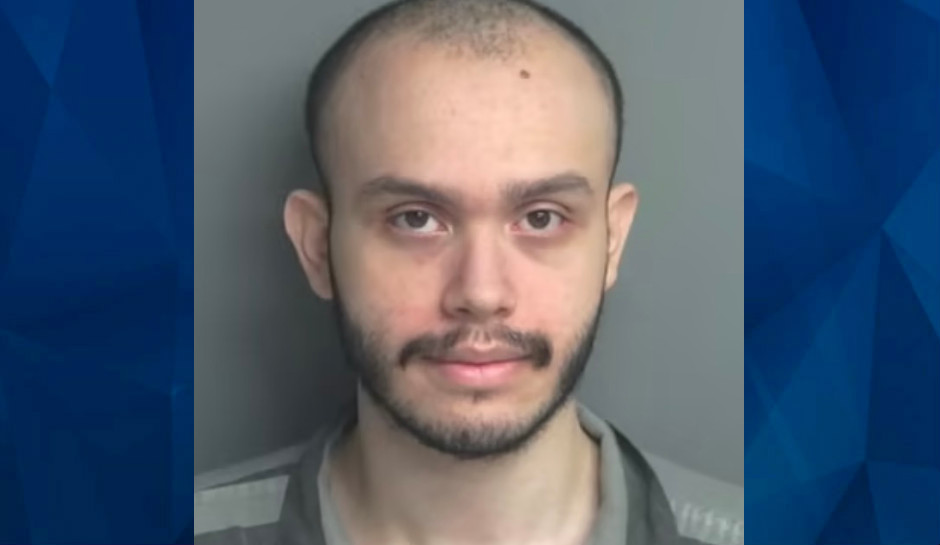 According to the arrest affidavit, Gonzalez initially told the victim he was 16, then 17, and then told her he was in his 20s and a sophomore in college. They met in the parking lot of an auto body shop between late January and March 1, when the victim said he $exually assaulted her.
"The suspect was grooming young children and young adolescent teens through multiple social media platforms," said Lt. Scott Spencer of the Montgomery County Sheriff's Office. "He used more than half a dozen to a dozen social media platforms grooming young children and adolescents for his $exual assaults."
The 15-year-old victim told investigators she met him on the Wizz app and continued talking with him through Snapchat. She said that Gonzalez told her he had $ex with girls her age and that the youngest had been 13.
Police released several social media profiles they believe Gonzalez used and asked parents to speak with their children about them:
Skype: mlgdude9001
Discord: Hingus#9947
CashApp: GabrielG9001
Snapchat: Hingusmcpingus
Instagram: mr.archangelgabriel
Facebook: facebook.com/100002317916941
The Instagram page about Gonzalez's activities was created in late 2022 by a group of adult women who had been "victimized and/or interacted" with Gonzalez. The said they know of at least eight Instagram accounts he used.<
"[Gonzalez] was doing so much to so many women and young girls that we all eventually found each other," one of the women told KPRC. "We realized after every time we posted about how horrible he was to us, a new victim would come out. We figured [the account is] the best way to find more [victims] and to let others be cautious of him."
READ ALSO: Maine Suspect Joseph Eaton Charged With Killing Parents, Their Friends
"It is so relieving," she said after learning he was in jail.
The sheriff's office asks anyone who may have met Gonzalez under similar circumstances to contact them at 936-760-5800 option 3 and refer to case #23A089875.
For the latest true crime and justice news, subscribe to the 'Crime Stories with Nancy Grace' podcast.
[Featured image: Gabriel Gonzalez/Montgomery County Sheriff's Office]