Gwyneth Paltrow Lawyer is 'Mad' as Camera Points at Actress in Courtroom' The lawyer for Gwyneth Paltrow is complaining about courtroom and parking lot cameras pointing at the Academy Award-winning actress.
As CrimeOnline previously reported, Paltrow is currently on trial in Park City, Utah, after a skier, identified as Dr. Terry Sanderson, sued her following a 2016 "hit and run" ski crash behind the Deer Valley resort. Sanderson, according to Fox News Digital, is suing Paltrow for $300,000.
Gwyneth Paltrow Lawyer is 'Mad' as Camera Points at Actress in Courtroom
On Wednesday, Paltrow's lead defense attorney, Stephen Owen,s complained about "cameras in her face" to Third District Court Judge Kent Holmberg.
"Your honor, we have a new camera pointed directly at my client," Owens said. "Right there, on the right, which I understand is from the AP."
"This has been a problem where, for instance, reporters being in front of my client's car. Going out, yesterday, cameras in her face."
Holmberg said he recognized the issue inside the court and would have a court representative investigate "and make sure it's pointed at the lectern rather than at the counsel table," Law & Crime reports.
"I recognize it as a problem," the judge said.
READ MORE: Montana Couple Veronica Dust and Roseen Lincoln Faces Murder Charges Of 6-Year-old Mildred Millie
Sanderson's lawyers accuse Paltrow of fleeing the scene while on her skis and not offering assistance, which left the doctor with "permanent traumatic brain injury, 4 broken ribs, pain, suffering, loss of enjoyment of life," court documents state.
"Distracted skiers cause crashes. Defendant Gwyneth Paltrow knew that looking up the mountain and to the side, while skiing down the mountain, was dangerous," Sanderson's attorney, Lawrence D. Buhler, said during opening statements. "And she knew that skiing that way … was reckless."
A complaint filed in 2019 accused Paltrow of leaving "Sanderson stunned, lying in the snow, seriously injured," while a Deer Valley ski instructor also allegedly skied away after witnessing the crash.
Paltrow countersued Sanderson and claimed he was the one who crashed into her. She's suing for the cost of legal fees and $1 in damages.
Her attorneys told the court Tuesday that she sustained a "full body blow" after Sanderson crashed into her, calling the defense's story "BS," AP reports.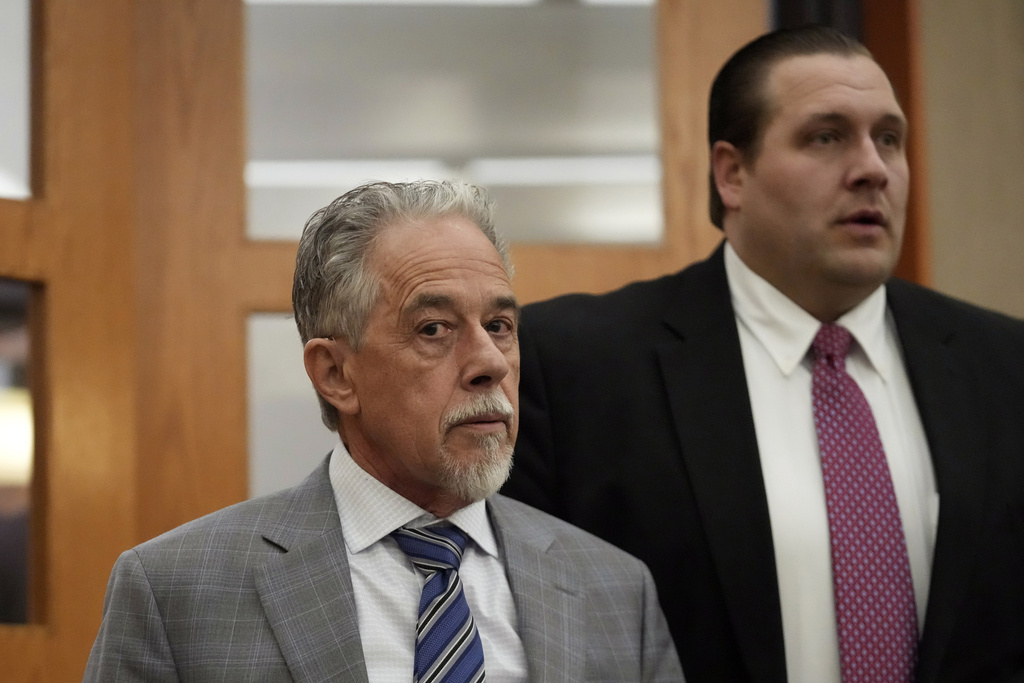 Paltrow's attorney, Steve Owen, said people who were skiing with the actress stopped to check on Sanderson, who assured the group that he was fine. Sanderson reportedly did not deny the accusation but claimed he couldn't remember what he said.
"His memories of the case get better over the years. That's all I'm gonna say. That's not how memory works," Owens replied.
Paltrow's attorneys said Sanderson overstated his injuries in an attempt to get a come-up while exploiting the Oscar Award-winning star's wealth and fame.
"He demanded Ms. Paltrow pay him millions. If she did not pay, she would face negative publicity resulting from his allegations," the 2019 complaint read.
ALSO READ: Most Wanted Suspect Claude Edsel Brooks Arrested for Murdering Young Child- Faces Child Abuse and First-Degree Murder
Sanderson later amended the complaint. He was initially seeking $1.3 million in damages before reducing it to $300,000 for negligence.
The trial is expected to last around a week. Check back for updates.
For the latest true crime and justice news, subscribe to the 'Crime Stories with Nancy Grace' podcast. Listen to the latest episode below. 
Join Nancy Grace for her new online video series designed to help you protect what you love most — your children.
[Feature Photo: Actor Gwyneth Paltrow shields her face with a blue notebook as she exits a courtroom, Tuesday, March 21, 2023, in Park City, Utah, where she is accused in a lawsuit of crashing into a skier during a 2016 family ski vacation, leaving him with brain damage and four broken ribs. Terry Sanderson claims that the actor-turned-lifestyle influencer was cruising down the slopes so recklessly that they violently collided, leaving him on the ground as she and her entourage continued their descent down Deer Valley Resort, a skiers-only mountain known for its groomed runs, après-ski champagne yurts and posh clientele. (AP Photo/Rick Bowmer, Pool]