Inside 'Idaho Murders: Police Reveals 'Multiple People' Spoke With 911 Dispatchers The Morning Students' Bodies Were Found' The surviving roommates of the Idaho college killings last weekend called friends to the house when they couldn't stir their roommates, and several people spoke with 911 dispatchers during a call made to report an unconscious person.
Idaho Murders: Police Reveals 'Multiple People' Spoke With 911 Dispatchers The Morning Students' Bodies Were Found
The Moscow Police Department released the information on their Facebook page Sunday night, just a few hours after a news conference that revealed few new details but instead largely recapped information already made available.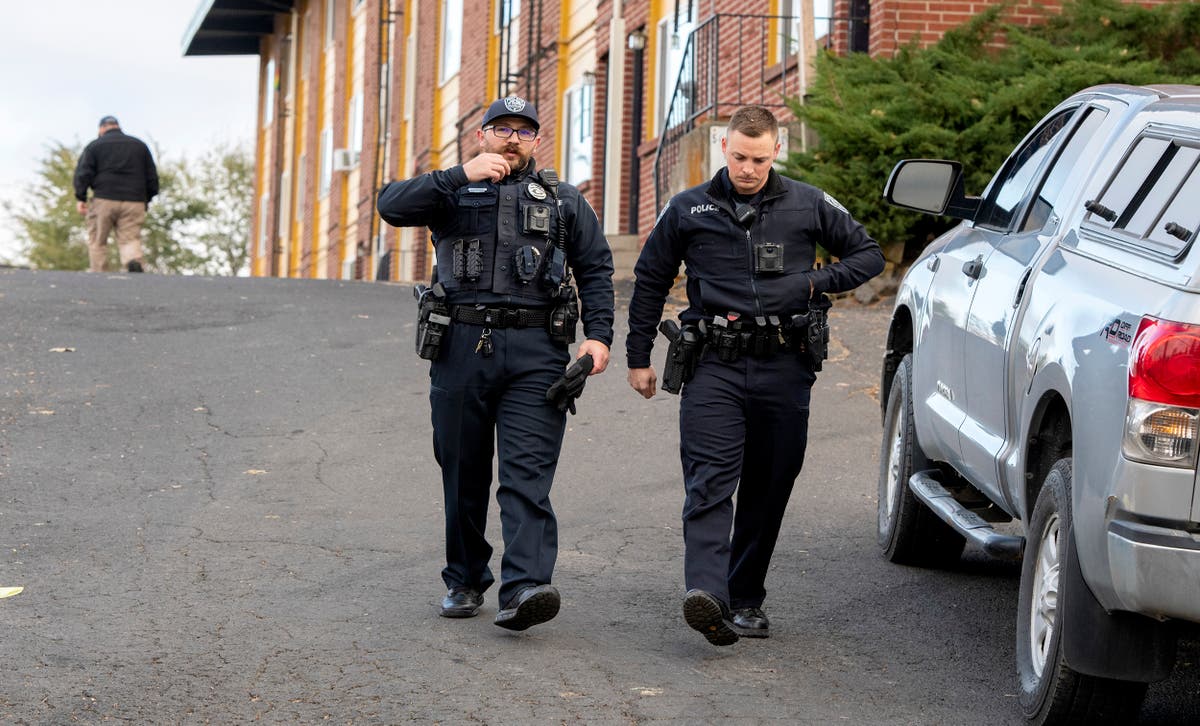 "The surviving roommates summoned friends to the residence because they believed one of the second-floor victims had passed out and was not waking up," police said in the Facebook statement. "At 11:58 a.m., a 911 call requested aid for an unconscious person. The call originated from inside the residence on one of the surviving roommates' cell phones. Multiple people talked with the 911 dispatcher before a Moscow Police officer arrived at the location. Officers entered the residence and found the four victims on the second and third floors."
READ ARTICLE: Mass Shooting At LGBTQ Nightclub Leaves 5 Dead In Colorado Springs: Bartenders, Visitor From Denver Among the Dead
No other new information was released in the Facebook post.
Madison Mogen, 21; Kaylee Goncalves, 21; Ethan Chapin. 20; and Xana Kernodle, 20, were found stabbed to death last Sunday in the rented off-campus home the three women shared with two other women, as CrimeOnline previously reported. Chapin, Kernodle's boyfriend, lived elsewhere and was spending the night with her. Latah County Coroner Cathy Mabbutt said they were killed sometime between 3 a.m. and 5 a.m. on November 13.
CrimeOnline's Nancy Grace said that investigators appeared to be tracing the victims' steps leading up to their deaths in order to see who might have been around them. But so far, they have not made an arrest or found a weapon that might have been used in the gruesome murders.
In the Facebook post, police said again they don't believe anyone who was at the house when 911 was was involved in the murders.
Investigators have also ruled out a man wearing a white hoodie seen in a video of two of the victims at a food truck not long before they returned home and the private party who gave them a ride back to the house.
Those two victims — Mogen and Goncalves — also made 10 phones between them to Goncalves' ex-boyfriend shortly before the murders, but family members and police say he is also not a suspect.
For the latest true crime and justice news, subscribe to the 'Crime Stories with Nancy Grace' podcast.
READ ALSO: Police Investigation On 'Rust' Movie Shooting By Mexico Sheriff- Fails To Find Source Of Live Rounds On Set