Jamie Lee Komoroski: Alleged Drunk Driver Who Killed New Bride Sobs in Jailhouse' Attorneys are seeking bond for the 25-year-old South Carolina woman who was allegedly drunk when she rammed into a golf cart carrying newlyweds Aric and Samantha Hutchinson last month, killing the new bride and seriously injuring the husband and two family members also in the cart.
Jamie Lee Komoroski: Alleged Drunk Driver Who Killed New Bride Sobs in Jailhouse
Christopher J. Gramiccioni and Nathan S. Williams say that Jamie Komoroski poses no threat to the community and are seeking a $100,000 bond with several conditions, including completing an in-patient rehabilitation program and remaining under supervision at her mother's home in New Jersey — or, if a judge does not want her to be out of state, Komoroski's mother has agreed to relocate to South Carolina, WCIV reports.
Komoroski was allegedly driving 65 mph in a 25 mph zone when she crashed into the low-speed vehicle carrying the Hutchinsons away from their Folly Beach wedding reception. Komoroski refused a field sobriety test, and a later blood test showed her blood alcohol level to be more than three times the legal limit, as CrimeOnline previously reported. She has been charged with negligent homicide and DUI involving death/serious injury and remains behind bars without bond.
Meanwhile, in recordings of jail conversations with friends and family obtained by the Charleston Post and Courier, Komoroski complains that her "whole life is going to be over" and insists the deadly crash was "a freak accident obviously."
"I didn't mean it to happen," she said. "I just feel like a terrible person, like, I didn't mean for any of that to happen."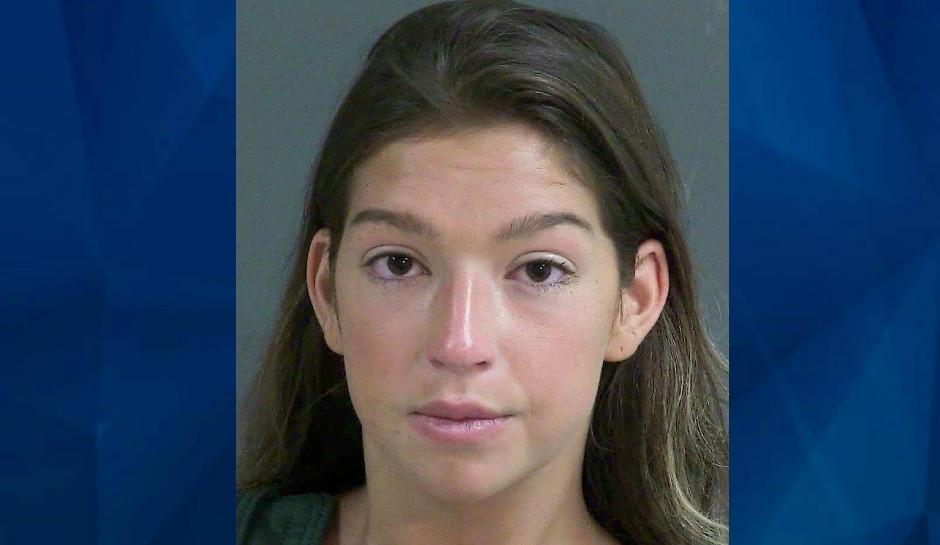 Komoroski also told her parents that she wants the judge hearing her case to know "how regretful and remorseful I am, and that I'm not a bad person and that I'll never do anything bad again."
Komoroski's father warns her at one point to stop talking about the crash since jailhouse communications are recorded and at times tells her to  "suck it up" and "get tough."
"I can't," she replies. "I want it to be over."
"I can't believe this is my life and my whole life is going to be over," she says, sobbing. "Oh my God. I just can't believe this happened to me. Why me? I'm going to be here for years and years and years and years."
While trying to be supportive, Komoroski's father tells her "you're going to have to do time."
Gramiccioni and Williams, her attorneys, told the Post and Courier that the jailhouse conversations clearly show "a distraught young woman … seeking guidance and support from her family, as many daughters do."
Aric Hutchinson and the family members who were riding in the cart with him and his wife have already filed a wrongful death suit against Komoroski and the bars where she was drinking that night.
For the latest true crime and justice news, subscribe to the 'Crime Stories with Nancy Grace' podcast.
[Featured image: Samantha and Aric Hutchinson/GoFundMe]