A pro-Trump lawyer who has already pleaded guilty to conspiracy to commit filing false documents, a felony, in the ongoing Georgia election racketeering prosecution has asked the judge to modify probation conditions so he can travel to three other jurisdictions. Why? Because those jurisdictions have active fake elector probes and Ken Chesebro needs to "meet with counsel," his motion said.
The brief filing to Fulton County Superior Court Judge Scott McAfee mentioned the states of Nevada and Arizona, as well as the District of Columbia, as three places Chesebro "needs" to travel to "meet with counsel, etc." since "there are investigations of the 'election fraud' cases ongoing."
"Mr. Chesebro's probation officer has asked for us to obtain an order to authorize this travel," the motion said.
The motion was filed in the wake of recent reports that both Nevada Attorney General Aaron Ford (D) and Arizona Attorney General Kris Mayes (D) have been investigating the 2020 pro-Trump "alternate electors" scheme.
It makes sense that Chesebro would need to lawyer up and make himself available for questioning since he drafted a legal memo that contemplated a scenario where then-Vice President Mike Pence on Jan. 6 could set aside legitimate electoral votes from "contested States" and replace those with "Trump-Pence electors."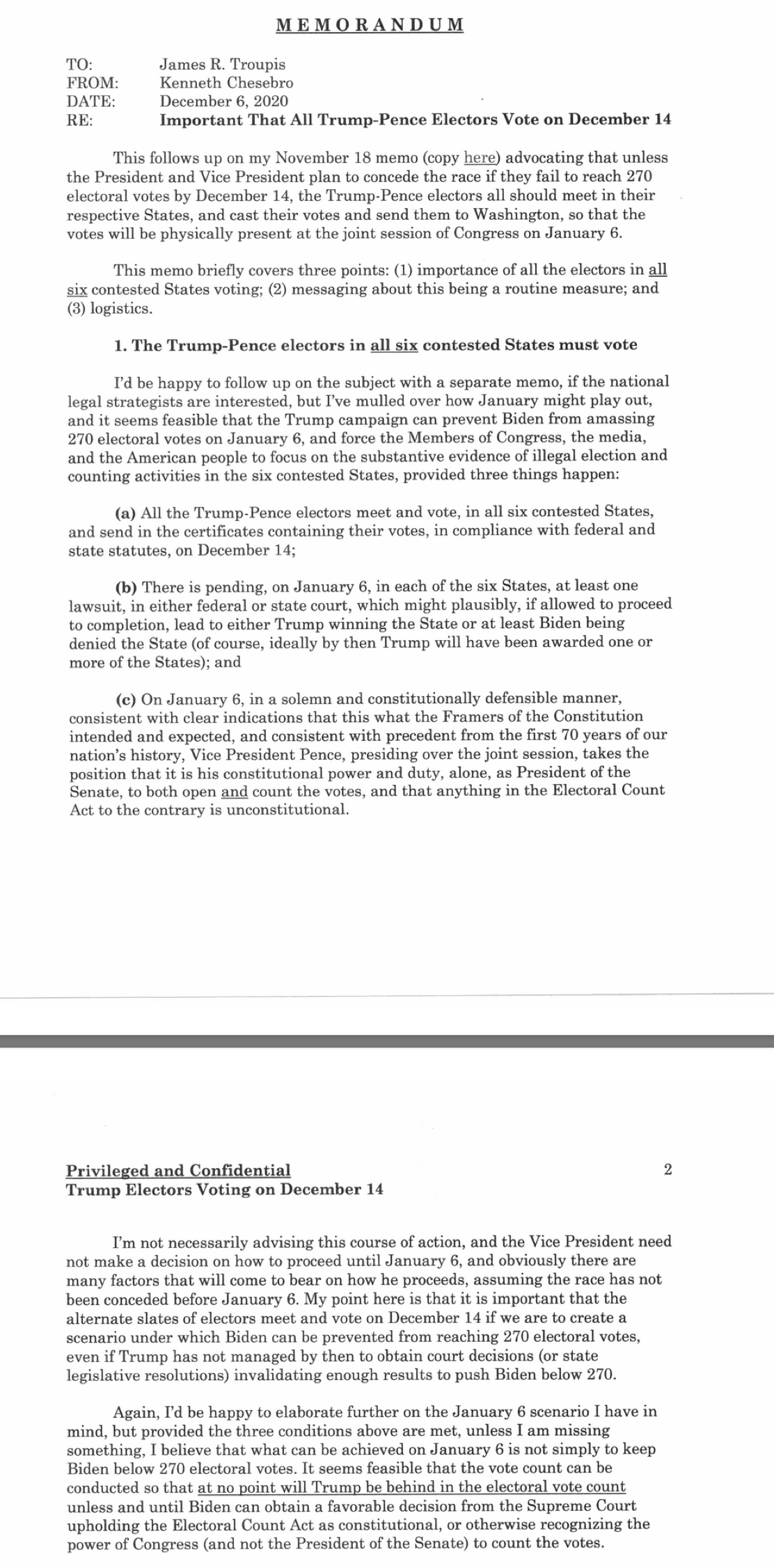 The Chesebro memo to overturn the election outcome was featured prominently in the Jan. 6 Committee's final report, which highlighted the lawyer's communications to propel the fake elector scheme forward in Nevada, Arizona, and elsewhere.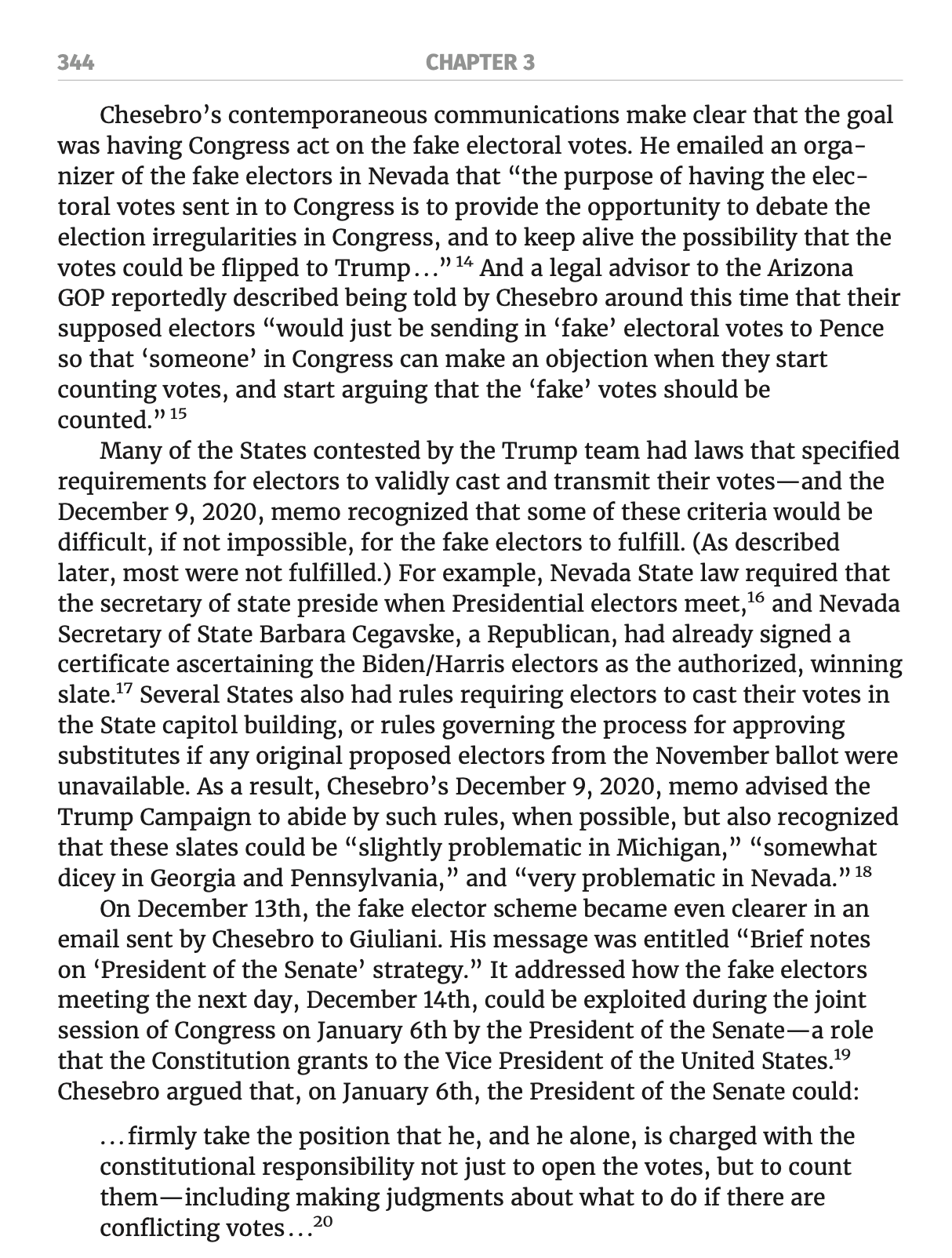 In addition to all of the above, special counsel Jack Smith's federal criminal Jan. 6 case in D.C. against former President Donald Trump identified Chesebro as unindicted co-conspirator 5, "an attorney who assisted in devising and attempting to implement a plan to submit fraudulent slates of presidential electors to obstruct the certification proceeding."
We want Law&Crime to be your favorite destination for all things true crime
To continue bringing you the very best content, we rely on valuable feedback from our loyal viewers. We invite you to take a brief survey about the kind of programming you want to see more of from us. Participation is anonymous and will only take about 3 minutes.
Have a tip we should know? [email protected]