Inside 'Mark Latunski Cannibal Killer Gets Life In Prison' A Michigan man who is accused of killing, dismembering, and devouring a Grindr date's body in 2019 will spend the rest of his life behind bars.
As CrimeOnline previously reported, Mark Latunski (pictured left) initially pleaded insanity in the killing of 25-year-old college student Kevin Bacon (pictured right. He was ruled incompetent to stand trial, but he was found competent in October 2020.
Mark Latunski Cannibal Killer Gets Life In Prison
In September 2022, Latunski pleaded guilty to the charges against him, including first-degree murder, which is an automatic life sentence in Michigan for those convicted.
Before sentencing, the presiding judge determined that Latunski should be charged with first-degree murder instead of second-degree murder since the suspect planned Bacon's torture and murder.
"The court finds that this is a crime of cold calculation," Shiawassee County Judge Matthew Stewart said on Wednesday, according to CBS News. "Kevin Bacon's death was Mark Latunski's design."
Latunski is scheduled to return to court in December.
Bacon was reported missing on Christmas 2019, a day after meeting in person with Latunski. Bacon's body was found in Latunski's home three days later.
Detectives said that Latunski admitted to stabbing Bacon in the back and slitting his throat before tying a rope around Bacon's ankles and hanging him from the ceiling rafters. Then, investigators said, he severed Bacon's testicles with a knife and ate them. Investigators found Bacon's body still hanging from the rafters on December 28, 2019.
PREVIOUS READING: Cannibal Mark Latunski, 52, Pleads Guilty To Murder, Mutilation of Michigan College Student He Met on Dating App
Records showed that Latunski was committed to hospitals four times for mental health issues and was known for stopping his medications on his own.
His attorney, Mary Chartier, previously told the court that her client was pleading guilty against the defense team's recommendation.
"While this is not an outcome that (defense attorney) Mr. Krause and I think is in Mr. Latunski's best interest, we do have to follow Mr. Latunski's wishes," she said. "We have discussed this matter and consistently he's been very clear, more than once, multiple times, on his choice and on his reasoning."
Chartier said in court that she believes Latunski would be better served in a hospital than in a prison.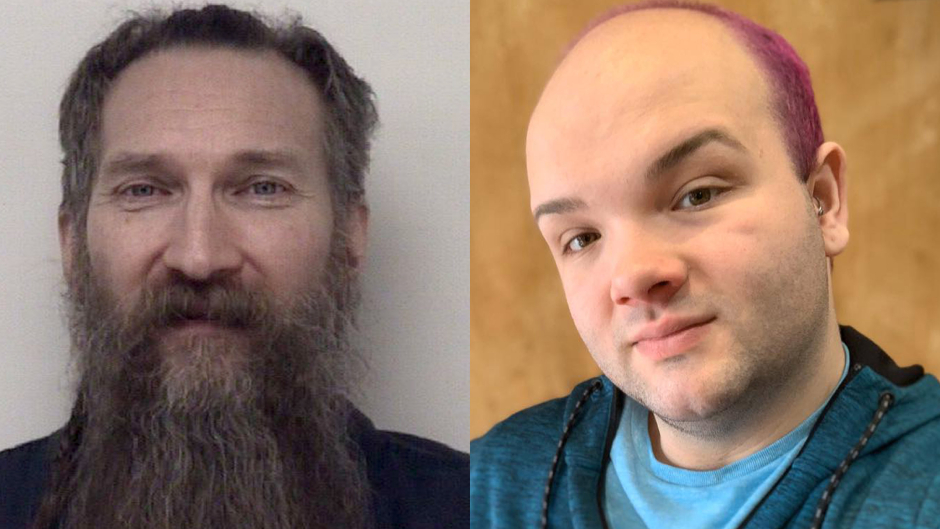 Bacon's father, Karl Bacon, was in court for the plea and said he's relieved the family won't have to relive the murder in court, WILX reported.
"We won't have to go through a lengthy trail," he said. "Seeing Kevin's pictures again in court, maybe we won't have to go through all that."
Kevin Bacon was studying psychology at the University of Michigan-Flint. The university conferred his degree posthumously, WJRT said.
For the latest true crime and justice news, subscribe to the 'Crime Stories with Nancy Grace' podcast.
READ POST: Pedophile Thomas John Boukamp Sentenced To Life: Man Rips Out Kidnapped Girl's Braces With Pliers, Beats & $exually Assaults Her