The moment 'Nicolas Bernard Wallace Arrested Over Tinder Conversation On $exual Abuse Of Kids' According to WESH-TV, a Florida guy allegedly told a Tinder match that he wanted children so he could rape them and had previously molested prepubescent females numerous times. This prompted the Tinder match to call the police.
Nicolas Bernard Wallace Arrested Over Tinder Conversation On $exual Abuse Of Kids
On October 12, a woman told law enforcement about a man she was speaking with on Tinder and said that the man told her he had $exually assaulted multiple prepubescent girls multiple times.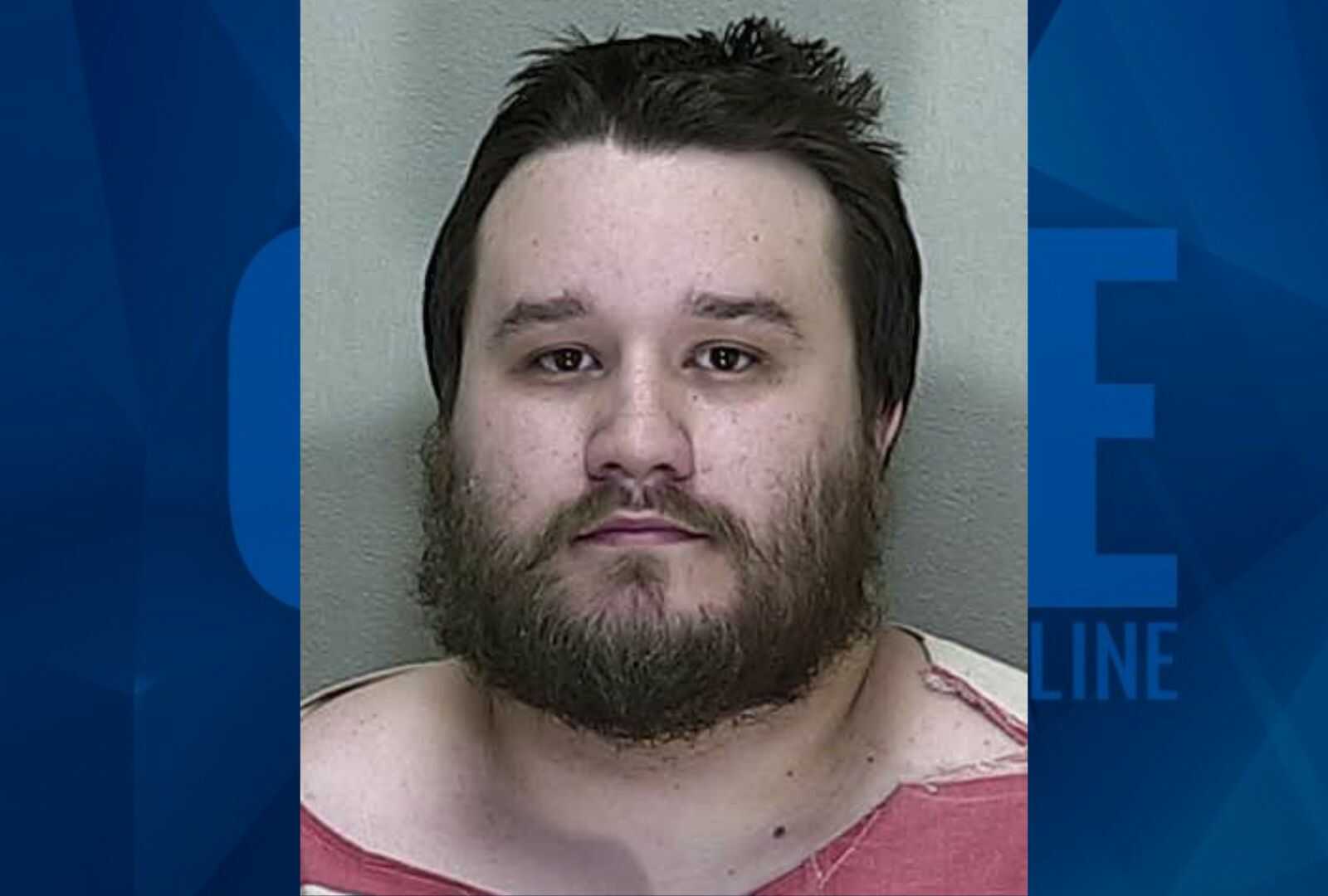 The woman gave undercover detectives permission to continue messaging with the man, who allegedly continued discussing his experiences molesting minors. Investigators identified the man as 29-year-old Nicolas Bernard Wallace.
READ ARTICLE: Suspect Nestor Hernandez In Fatal Shooting At Methodist Hospital killing 2 Employees: Man On Aggravated Robbery
"While conversing with the undercover detectives, Wallace transmitted four images depicting children being $exually abused," a press release from the Marion County Sheriff's Office states. "Wallace then attempted to arrange a $exual encounter with the woman and offered to bring a young child with him. Wallace claimed to have $exually abused this child in the past. Wallace explained that he had nearly unrestricted access to the child and would be able to take her that afternoon."
Wallace also talked about his disturbing desire to have children of his own.
"During his conversation with undercover detectives, Wallace also explicitly described the process of grooming young children for $exual activity and stated that he hoped to have daughters of his own so that he could begin molesting and $exually battering them as infants," according to the sheriff's office.
Given the serious risk that Wallace posed to the child whom he had already abused, investigators immediately began searching for Wallace, located him at a home in Ocala, and arrested him, according to Ocala-News.com.
Wallace was already under investigation for allegedly uploading material depicting child $exual abuse to social media, the sheriff's office said.
After his arrest, Wallace would not talk with investigators about the dating app conversations, despite his apparent bragging on Tinder.
Prosecutors have charged Wallace with four counts of transmission of child pornography and two counts of possession of child pornography. He also faces one count each of promoting the $exual performance of a minor, solicitation to commit $exual battery on a victim less than 12 years of age, and unlawful use of a two-way communication device to facilitate a felony.
Wallace is being held in the Marion County Jail on a $95,000 bond.
Authorities believe there could be more victims. To report information about Wallace, call Marion County Sheriff's Detective King at 352-368-3586.
READ ALSO: Florida Beach Bicyclist Jeffrey Chapman Attacked And Beaten To Death With Tire Iron: Beloved Dad Bludgeoned By Two Men