Serial Killer Dennis Rader Calls Long Island Serial Killer Rex Heuermann a Copycat Clone' BTK serial killer Dennis Rader, who was arrested in 2005 after killing 10 people in Kansas, claims that accused Long Island serial killer Rex Heuremann is a copycat, after hearing details surrounding the Gilgo Beach murders.
Serial Killer Dennis Rader Calls Long Island Serial Killer Rex Heuermann a Copycat Clone
In an exclusive interview with Fox News Digital, Rader said he spotted numerous similarities between himself and Heuermann, who was arrested in Manhattan on July 13, for the deaths of three women found at Long Island's Gilgo Beach in 2010.
Heuermann, a 59-year-old married architect with two children, had been living unnoticed in a Massapequa Park home, near the former Nassau County Police Academy, while commuting to Manhattan for work.
"I was arrested age 59. Married, two kids," Rader said in a letter to Fox News Digital. "Husband, dad longtime a serial killer, stalker, used electronic devices, lives in a neighborhood undetected."
As CrimeOnline previously reported, Heuermann is charged with the death of three of the four women known collectively as the "Gilgo Four." The bodies were found within days of each other on Gilgo Beach in December 2010. All four women were buried in burlap sacks.
He's now charged with six counts of murder in the deaths of Melissa Barthelemy, 24; Megan Waterman, 22; and Amber Lynn Costello, 27; and is the prime suspect in the death of 25-year-old Maureen Brainard-Barnes.
In 2005, police arrested Rader, years after he eluded and taunted investigators and the media. His trail of digital evidence is what eventually helped police capture him. He then nicknamed himself "BTK." which stands for "bind, torture, kill."
"DNA and electronics his downfall much like me," Rader wrote, adding that he "was correct" about his predictions of the Long Island serial killer that he made years ago.
Further, Rader's former wife filed for divorce shortly after his arrest. Earlier this week, Heuremann's wife filed for divorce in Suffolk County.
"My first question when a long sought suspect in multiple murders is caught is, 'does he have a family?'" Rader's daughter, Kerri Rawson, asked. "My family's life was upended 18 years ago, February 2005, when we got the noon day knock and simple notification from the FBI, 'Your father is BTK.'"
"From my own long experience and my own family's, I ask [Heuermann's wife and children] be treated with dignity and respect, granted privacy and time to begin to wrap their heads and hearts around what is unfolding."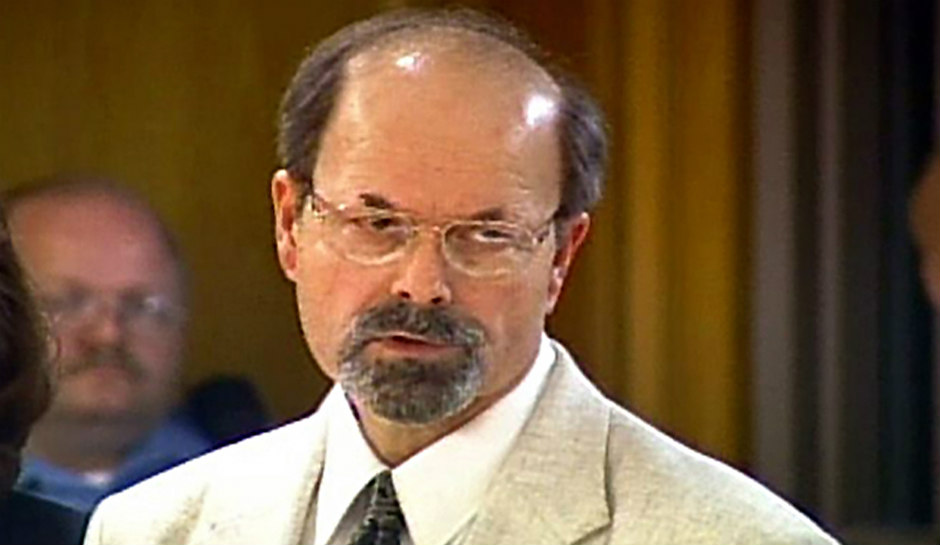 Meanwhile, Heuermann remains behind bars at the Suffolk County Correctional Facility in Riverhead, without bail. Suffolk County Sheriff Errol Toulon said Heuremann is in an isolated cell alone and appears to be "comfortable."
"He's in the cell by himself, he's receiving all the services that any other person who's incarcerated will receive," Toulon told WCBS 880.
"It seems like he's very comfortable in his cell and his surroundings. He's indicated to my staff that he would not be any issue to us and would be extremely compliant, so we'll see how that plays out in the days and weeks ahead."
He's also on suicide watch, according to Toulon, who said it was "pretty standard for someone that comes in with a case of this type of notoriety."
"Our mental health staff will re-evaluate him to see if they actually do feel he has suicidal tendencies."
Toulon added that they monitor and videotape Heuermann 24 hours a day, and "all inmate movement stops" when he is moved from one place to another within the jail.
Check back for updates.
READ: Dale Osborne sentenced and found guilty of 22 offences and jailed for 22 years
For the latest true crime and justice news, subscribe to the 'Crime Stories with Nancy Grace' podcast.
[Feature Photo: Rex Heuermann/Suffolk County Sheriff's Office via AP]