Inside look at 'Paul Kutz: Dad Shot Dead During Son's Family Weekend Event At Marist College' A New York father killed while visiting his son during Marist College's family weekend event has been identified as a father of three and an accountant from Long Island.
Accountant Paul Kutz: Dad Shot Dead During Son's Family Weekend Event At Marist College
As CrimeOnline previously reported, two men with reported gang ties have been arrested for the shooting, which happened Sunday at Poughkeepsie's Courtyard by Marriott. They've been identified as Roy Johnson Jr. and Devin Taylor.
Johnson Jr. is believed to be the shooter that killed 53-year-old Paul Kutz, a CPA from Long Island.
Kutz was staying at the Marriott for the weekend while visiting his son during Marist's "Family Weekend," an event where families and students come together for a weekend of activities.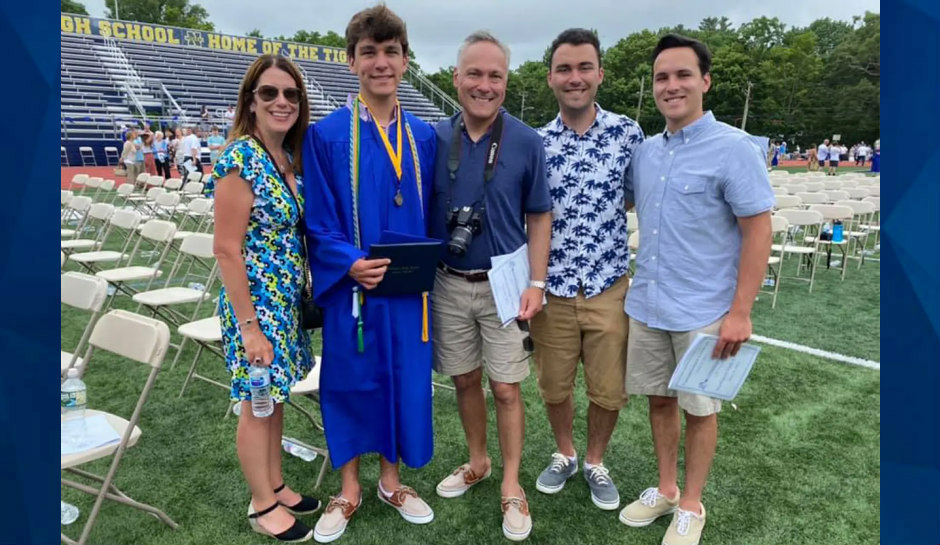 Gunshots were fired both outside and inside of the hotel. Kutz was reportedly an innocent bystander who got caught in the crossfire.
The Poughkeepsie Journal reports that both suspects were homeless and staying at the hotel, although it's unclear how long they had been there. Johnson Jr. allegedly shot Kutz in the chest with a .9-mm semi-automatic handgun. He's now facing felony charges of second-degree murder and second-degree criminal possession of a weapon.
Taylor has been charged with felony second-degree criminal possession of a weapon.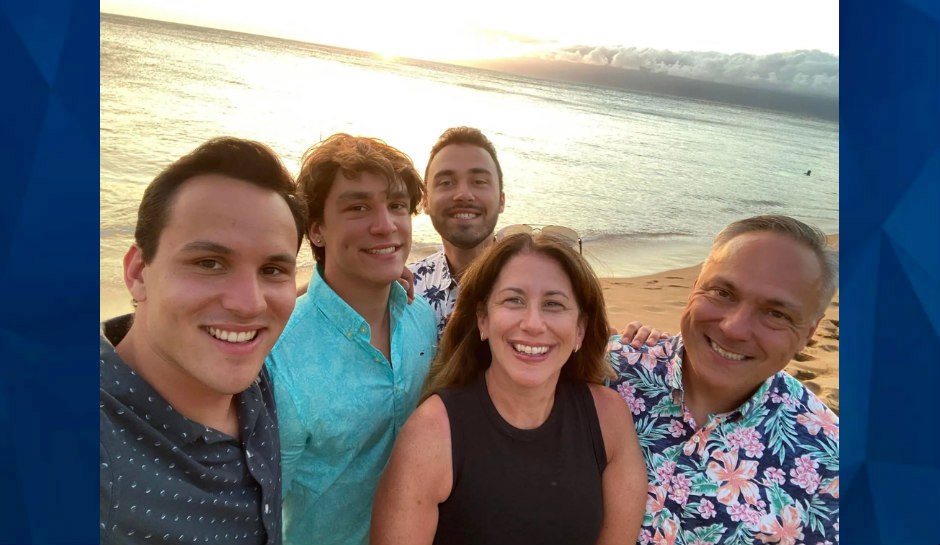 The Town of Poughkeepsie Police Department previously said that officers searching the building after the shooting found "manuals related to the making of explosive devices, as well as materials with the potential to be used as explosives" in one of the rooms.
The material was secured by the New York State Police bomb squad and the federal Bureau of Alcohol, Tobacco, Firearms, and Explosives was notified. Investigators did not say if the room where those materials were found was connected with the murder investigation.
READ MORE: Michael Valva: Detective Says Autopsy Results Changed Case from Non-criminal To Murder For Cop Dad Accused Of Killing Autistic Son
Police located one of the suspect's rooms in the hotel after his arrest and locked it down for further investigation.
Police said that they were called to the Courtyard by Marriott on South Road, several miles from the Marist campus, for a report of a disturbance with shots fire.
Arriving officers located two suspects and took them into custody then found the victim, with multiple gunshot wounds, inside the hotel. He was taken to a local area hospital, where he was later pronounced dead.
Police said multiple agencies responded to the scene to help with processing witnesses and assisting guests at the hotel, who were evacuated out of an abundance of caution.
Most hotels in the area were full for Marist's annual event, held Friday, Saturday, and Sunday.
For More, Click: Polk County: Blane Lane 21-Year-Old Sheriff's Shot Dead By Other Cop While Serving Warrant