Inside 'Accused Delphi Killer Richard Allen Held On $20M Bond' Richard Allen, the assassin of Delphi, received a bond amount on Wednesday as news of an earlier domestic dispute caused by alcohol broke out.
Accused Delphi Killer Richard Allen Held On $20M Bond
Richard Allen, 50, is being held at the Carroll County jail on a $20 million bond. As CrimeOnline previously, Indiana law enforcement announced Monday the arrest of Allen 50, who has been charged with two counts of murder in connection with the 2017 death of Abby Williams, 14, and Libby German, 13.
Police found the girls' bodies on February 14, 2017, near the abandoned Monon High Bridge in Delphi, after they took an afternoon hike the previous day.
According to court documents obtained by Fox 59, police were called to Allen's home in Mexico, Indiana, at around 3:30 a.m. on June 18, 2015, after a "domestic incident" report. The documents indicate that Allen's wife contacted police after he became drunk and belligerent, ending with her taking him to the hospital for medical evaluation.
Police said they were contacted to keep the peace and no one was arrested for the incident.
Allen reportedly grew up in Mexico, Indiana, which is about 38 miles north of Delphi. Neighbors and residents who remember Allen told Fox 59 that they would have never suspected Allen of pulling off such a heinous act.
"He was an all-around good, normal everyday family man," David Yoder, who lived across the street from Allen, told the outlet "There's nothing out of the ordinary about him."
"I would've never thought living across the road from him that there was anything. That's where I would've sent my kids if there had been any trouble. It's just hard to believe because he's a heck of a nice guy, always has been."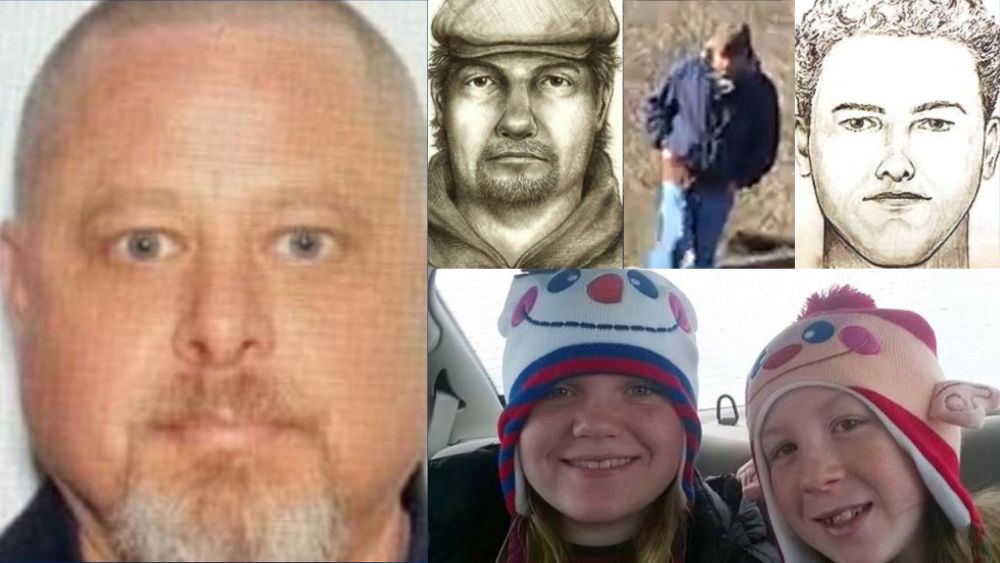 Allen has lived in Delphi since at least 2006. According to Carroll County online property records, Allen's home is around five miles away from the Monon High Bridge, close to where the girls were found slain.
Several Delphi residents also remember Allen as a nice guy who worked at the only CVS pharmacy in town and spent time as a regular in local pubs. The owner of J.C.'s pub in Delphi, Bob Matlock, said she was stunned to learn that Allen had been arrested for the murders.
RELATED ARTICLE: 5 Several Measures COVID-19 Reformed The Criminal Legal System
"I just couldn't believe it when they said they arrested him. I said, 'Well, that can't be the Rick we know,'" Matlock told The Daily Beast. "And then we come to find out it was… There wouldn't have been any inkling to anyone that knew him that would expect him to do something like that. He just didn't seem that type of person. But… you never know."
Abby And Libby's Death
Abby and Libby took a hiking trip at the abandoned Monon High Bridge in Delphi on February 13, 2017, in an outing that was meant to be for a few hours. The girls took photos while strolling across the bridge, but as time passed and their family didn't hear from them, police were called for assistance.
Police found the girls' lifeless bodies a short distance from the bridge the following day, near a trail close to the bridge. They had both been murdered.
The incident was nicknamed the "Snapchat Murders" after Abby took a photo of Libby at around 2:17 p.m. and put it on social media. Detectives said that after the photo was taken, a man approached the girls and apparently told them to "go down the hill."
One of the girls, likely sensing danger, recorded the man's voice on her cellphone. She also managed to take a photo and record a small clip of the suspect. Although his face isn't clear in the picture, it was enough to give authorities a general description. Since then, they've been poring through thousands of tips, leading to Allen's arrest.
"This investigation is still very ongoing. We are keeping the tip line open, not only about Richard Allen but any other person," Carroll County Prosecutor Nick McLeland said. "We cannot talk about the evidence in the probable cause or the charging information … today's about Abby and Libby, focusing on them."
Meanwhile, detectives continue to ask anyone who may have additional information to email [email protected] or call 765-822-3535.
WATCH HERE: VIDEO of the suspect
LISTEN HERE:  AUDIO of the suspect
Check back for updates.
For the latest true crime and justice news, subscribe to the 'Crime Stories with Nancy Grace' podcast. Here is a previous episode on the case. 
Join Nancy Grace for her new online video series designed to help you protect what you love most – your children.
READ ALSO: Robert Dale Clary Charged With Murder Of Rhonda Richardson In Texas- Sheriff