About how 'Mystery Deepens In Michelle Reynolds: Surveillance Video Of A Missing Alvin ISD Teacher Has Surfaced In New Orleans' Surveillance video has been recovered of a missing teacher from Alvin ISD after her car was found in New Orleans.
Mystery Deepens In Michelle Reynolds: Surveillance Video Of A Missing Alvin ISD Teacher Has Surfaced In New Orleans
48-year-old Michelle Reynolds is a teacher at Fairview Junior High in Alvin. She was reported missing Thursday. Her car was since discovered there in Louisiana and now surveillance video of her in New Orleans on Friday has surfaced.
PREVIOUS STORY: Houston Mother Michelle Reynolds, 48, Still Missing: Middle School Teacher Vanishes, SUV Found Abandoned with Cellphone
The video from a New Orleans business is giving updated information about Alvin ISD teacher Reynolds after her family last saw her in the Houston area Thursday. "We did get surveillance of her actually parking her car on Saint Peters Street at 12:01 p.m. Friday afternoon and then kind of what direction she was walking. Saint Peters Street is pretty close to the Mississippi River," explains Tim Miller with Texas EquuSearch.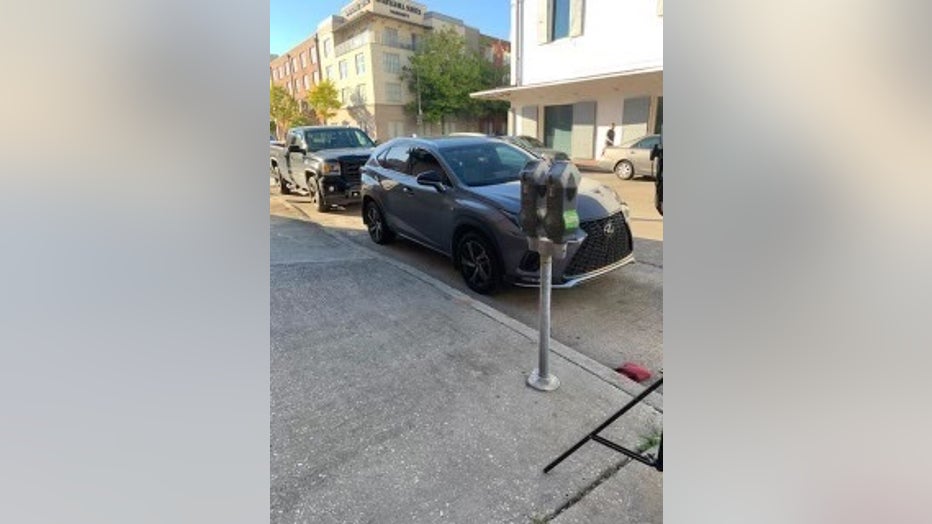 Outside a storefront on Saint Peters Street in New Orleans, Michelle Reynolds' automobile was parked.
Texas EquuSearch sent a helicopter into the air shortly after learning about the new video to begin looking for the missing mother along the Mississippi River's banks and in the river itself. "We're flying low and about 20 miles down the river. With the helicopter, we've recovered victims with great success "Miller elucidates.
Reynolds's husband, Michael Reynolds, told me the New Orleans company gave him the surveillance video after his wife's gray Lexus was found near there. The high school teacher is said to be perhaps not in her normal mental state.
"We are aware that Michelle was perplexed. There were a few things going on," Miller says, adding, "At first, we wondered if she had been carjacked. Is there another stuff going on? She pulled into a parking spot at 12:01 p.m., got out of her car, and began walking before we obtained that surveillance, and yeah. So now that we know, there was no foul play from point A to point B. She's lost and wondering about over there, so hopefully, someone will spot her and we'll be able to bring her back safely. Certainly, that is the aim.".
RELATED: Evelyn Boswell Timeline: Teen Mom Accused of Killing Tennessee Tot Wants New Lawyer, Could Delay Murder Trial Significantly Till 2023
Michelle Reynolds's purse, with her license and credit cards, and her cell phone were found inside her car.
Michael Reynolds says his kids are taking his wife's disappearance extremely hard and all of them want her back home safely and soon.
If you have any information about where the missing teacher might be, contact the Brazoria County Sheriff's Office at 979-864-2392 or the New Orleans Police investigators at 504-821-2222.