Inside look at the 'Shooting At Upstate NY Hotel, Bomb-Making Materials Found In Hotel Room' An upstate New York college's "Family Weekend" was marred by deadly gunfire Sunday morning at a hotel "packed" with family members visiting the campus with students.
Shooting At Upstate NY Hotel, Bomb-Making Materials Found In Hotel Room
Investigators have not released the identities of the victim or two suspects, all males, in the shooting, but an emailed statement from Marist College confirmed that the victim was a family member of one of its students, according to the Poughkeepsie Journal.
READ MORE: Serial killer Billy Chemirmir Goes On Trial In Texas
Town of Poughkeepsie Police Department also said that officers searching the building after the shooting found "manuals related to the making of explosive devices, as well as materials with the potential to be used as explosives" in one of the rooms. The material was secured by the New York State Police bomb squad and the federal Bureau of Alcohol, Tobacco, Firearms, and Explosives was notified. Investigators did not say if the room where those materials were found was connected with the murder investigation.
According to Mid Hudson News, police located the suspect's room in the hotel after his arrest and locked it down for further investigation.
Police said that they were called to the Courtyard by Marriott on South Road, several miles from the Marist campus, for a report of a disturbance with shots fire. Arriving officers located two suspects and took them into custody then found the victim, with multiple gunshot wounds, inside the hotel. He was taken to a local area hospital, where he was later pronounced dead.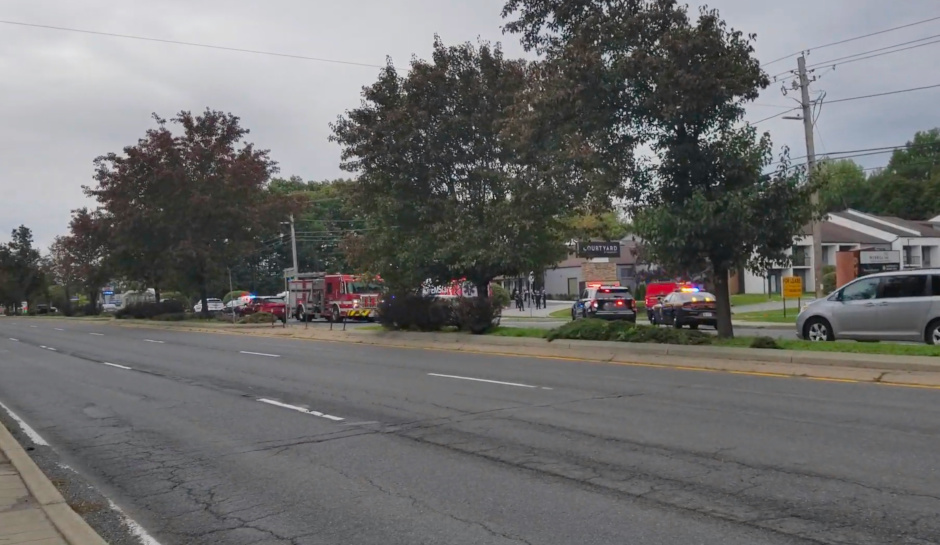 Gunshots were fired both inside and outside the hotel, police said, but there were no other casualties.
Police said multiple agencies responded to the scene to help with processing witnesses and assisting guests at the hotel, who were evacuated out of an abundance of caution.
Most hotels in the area were full for Marist's annual "Family Weekend," held Friday, Saturday, and Sunday.
For More, Click: AMBER ALERT for Missing Kryssy King, 15, Wisconsin Girl