A 'Teenager In Custody After Killing Five People In A Mass Shooting In North Carolina Bucolic Neighborhood' A 15-year-old suspect is hospitalized in critical condition after a mass shooting in a bucolic residential neighborhood bordering the Neuse River Greenway of east Raleigh.
Teenager In Custody After Killing Five People In A Mass Shooting In North Carolina Bucolic Neighborhood
In the incident, two individuals were injured, including an off-duty police officer who was treated and released, and five people were slain, including a 16-year-old kid and an off-duty police officer.
The other wounded victim, identified as 59-year-old Marcielle Gardner, was in critical condition, Raleigh Police Chief Estella Patterson said Friday morning.
Patterson identified the dead victims as:
Nicole Connors, 52
Susan Carnetz, 49
Mary Marshall, 35
Gabriel Torres, 29 — the police officer
16-year-old boy
She said some of the victims were shot "in the streets in the neighborhood."
READ ALSO: Two Florida Fathers Arrested After Road Rage Gun Fight 'Shooting Each Other's Daughters' In Nassau County
"The suspect fled toward the greenway, then we had some victims who were shot in the greenway," she said.
Patterson and other officials were unable to provide much information about the shooting or the suspect, citing the investigation, but pledged to provide confirmed information as it becomes available. City and state leaders universally decried the rampant gun violence that Mayor Mary-Ann Baldwin said "grips our nation and now our city."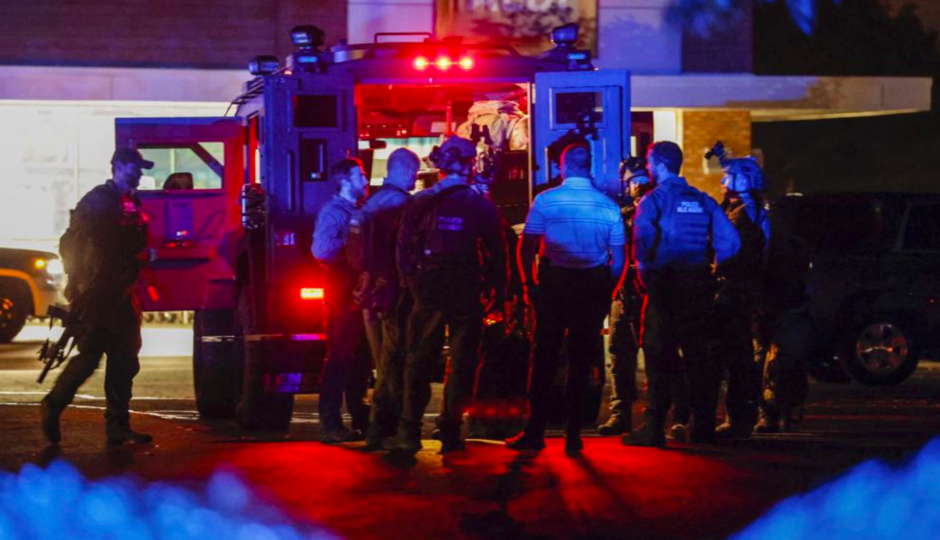 As CrimeOnline previously reported, the shooting did more than grip the Hedingham neighborhood at about 5 p.m. Thursday. Police and other first responders swarmed the neighborhood and began hunting for the suspect as the few residents who saw him described him as very young and dressed in camouflage with a long gun. By about 8:30 p.m., police said they had the suspect "contained" and "surrounded" then later said he was in custody and taken to WakeMed hospital for treatment of critical injuries. It's not clear if his wounds were self-inflicted.
Officers located the other five victims after the initial discovery of two, according to Patterson. She claimed that the crime scene itself was "extensive," spanning a two-mile section of the neighborhood and greenway. According to her, Torres, the cop who was slain, was shot while en route to work.
Police were spotted concentrating on a residence in the Hedingham neighborhood on Friday morning, but Patterson would not elaborate on how the house related to the inquiry.
Both Patterson and Baldwin commended the Raleigh Police Department's efforts as well as local, state, and federal support.
For More, Click: A Deliberate Act: Two Officers Lured In By Fake Domestic Violence Call, Ambushed And Shot Dead At Redstone Hill