Inside look at Two Florida Fathers Arrested After Road Rage Gun Fight 'Shooting Each Other's Daughters' In Nassau County' Two fathers are in jail after playing a "cat and mouse game" on a Florida highway before opening fire — and shooting each other's daughters.
Two Florida Fathers Arrested After Road Rage Gun Fight 'Shooting Each Other's Daughters' In Nassau County
A 5-year-old girl was shot in the leg, and a 14-year-old girl was hit in the back on US 1 in Callahan just after 6 p.m., Nassau County Sheriff Bill Leeper said during a news conference on Monday.
The two men were identified as William Hale, 36, of Douglas, Georgia, and Frank Allison, 43, of Callahan.
Both men were charged with attempted murder and have since bonded out of jail, First Coast News reported.
Witnesses told police the two men were driving erratically and "brake-checking" each other in a highway version of a "cat and mouse game." The witness called 911 because he thought "something bad was going to happen," the sheriff said.
And it did.
READ ALSO: A Deliberate Act: Two Officers Lured In By Fake Domestic Violence Call, Ambushed And Shot Dead At Redstone Hill
Hale pulled his black Dodge Ram alongside Allison's grey Nissan Murano and began shouting for him to pull over. A passenger in the Murano "flipped off" Hale, and someone inside the Ram threw a water bottle into the Nissan.
Allison grabbed his Sig Saur 45mm handgun and fired a shot at Hale's truck, striking the Georgian's 5-year-old daughter in the leg. Then he stepped on the gas and sped away. Rather than taking his wounded daughter to a hospital, Hale pursued Allison, emptying a clip from his Glock 43 9mm handgun as he fired out his driver's window. Three rounds hit the Nissan, including one that struck Allison's teen daughter in the back, collapsing her lung.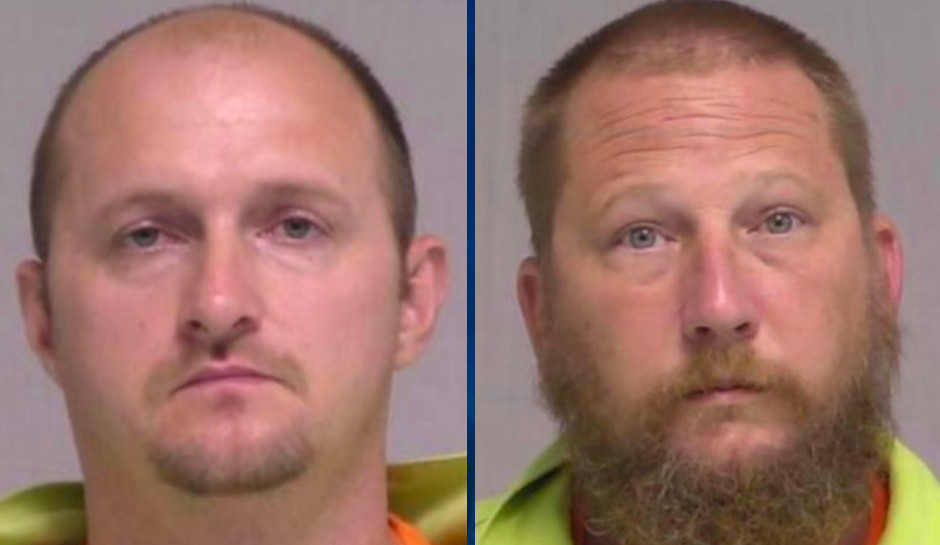 Neither vehicle made any attempt to head toward a hospital and instead continued speeding after each other along US 1 until they saw a Nassau County Sheriff's vehicle and pulled over. Hale and Allison got out of the car, with no apparent concern for their wounded daughters, and began fighting. The deputy broke them up and called for emergency services, who took the wounded girls to a hospital.
"Thankfully no one was killed in this incident, but it very easily could have turned out that way," Leeper said, "because two people were acting stupid and let their tempers get the best of them."
For More, Click: Nikolas Cruz, 23, Alleged killer At Marjory Stoneman Douglas High School In Parkland Spared Death Penalty