What To Know About Nicole Wijs's Boyfriend Disappearance and Death At King Gizzard Concert' Following the autopsy news, people are curious to learn about Noah Enos's girlfriend, Nicole Wijs. Please keep reading to learn about her.
Noah Enos, 26, attended a concert by King Gizzard and the Lizard Wizard at the Salt Shed music venue on June 12.
However, he went missing after that night until his body was discovered near the 1300 block of North Elston Avenue in the Chicago River.
The police and the Cook County Medical Examiner's Office have confirmed his death.
An autopsy has been conducted on Enos, but his death's exact cause and manner are still being determined.
The medical examiner's spokesperson, Brittany Hill, has stated that further tests are ongoing to shed light on the circumstances surrounding his passing.
Detectives will continue investigating his death until the autopsy results are available. Meanwhile, let's learn about Noah's girlfriend and family members.
Also Read: Ioan Gruffudd and Alice Evans Ended Marital vows – Alice Evans daughter bid to get restraining order against dad's GF
What To Know About Nicole Wijs's Boyfriend Disappearance and Death At King Gizzard Concert
Who Is Nicole Wijs, Noah Enos Girlfriend?
Nicole Wijs is the loving and devoted girlfriend of Noah Enos, who is now devastated by the news of Noah's death.
Noah Enos had been missing since June 12 and was tragically found dead near a music venue.
Enos' girlfriend, Nicole, has been crucial at this devastating time and has helped Noah's family by every means.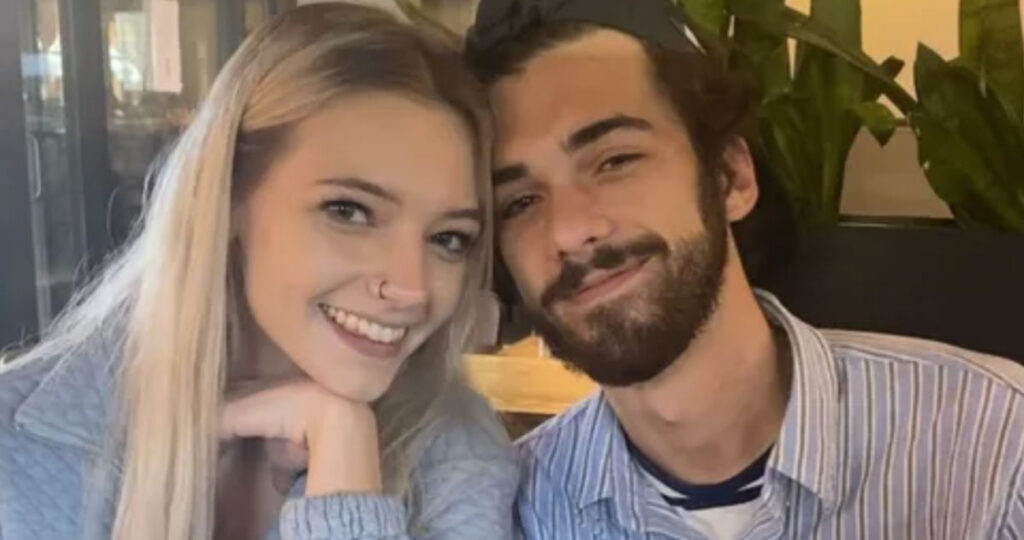 Noah moved together with Nicole in 2022. According to Wijs, they had been together for almost two years and were childhood lovers.
The couple resided in Wicker Park, and Wijs described Enos as an affectionate boyfriend.
As per her, since Noah moved to Chicago last September, he was not still acquainted with the city and did not have many friends.
Wijs expressed heightened concern as their home was just 15 minutes from the music venue.
And since Enos knew her cellphone number by heart, he would have attempted to contact her from another phone if possible.
Talking to the Independent, Nicole previously mentioned that her boyfriend had been sending Snapchat videos to her throughout the concert
Nevertheless, Noah stopped approximately an hour before he disappeared. She messaged him at 10 PM, but his phone was dead and has remained off since then.
Noah Enos Girlfriend: Wikipedia And Age
In June 2023, following Noah Enos' disappearance from a concert venue, his girlfriend, Nicole Wijs, pleaded for his safe return.
While Nicole does not have a Wikipedia page, she has been on the media several times after her boyfriend vanished in June of this year.
Born in 1997, Wijs is 26 years old. Nicole said she had last spoken to him around 9 pm on Monday, June 12, 2023.
While these two weeks were very burden-some to Noah's family and his girlfriend, the recent discovery of his body has given them some closure.
Nevertheless, Noah's death is still mysterious, and the investigation is ongoing to find the cause behind his sudden vanishing.
During a vigil held for Noah, friends and family expressed their determination to uncover the circumstances that led to his death in the Chicago River.
Nicole Wijs, Enos' girlfriend, struggled to hold back tears as she read aloud an old text message he had sent her.
She shared the heartfelt words Noah had said to her from her phone, placing a hand over her heart.
To alleviate the financial burden associated with funeral costs and other expenses, Enos' family has initiated two GoFundMe pages.
By Tuesday evening, the combined donations from the two fundraising campaigns had surpassed $15,000.
Enos' girlfriend, Nicole Wijs, has also shared fundraisers to gather more assistance.
Also Read: Does infamous influencer Andrew Tate have lung cancer?