The moment 'Bradford Preschool Employee, Robyn Bryant, 53, Faces Child Abuse Allegations for the FIFTH Time In stark' Police said that video footage from the Bradford Preschool in Stark showed numerous incidents of child abuse, leading to the extra charges being brought against a Florida childcare provider.
Bradford Preschool Employee, Robyn Bryant, 53, Faces Child Abuse Allegations for the FIFTH Time In stark
According to CBS 47, Robyn Bryant, identified as the daycare owner's daughter, has been accused of using "violent" and "threatening" behavior toward the children at the daycare for years
One time, it's said that Bryant "throws a bottle at a child who is sitting on his sleep mat" and "forcefully knocks the child onto his back, causing him to strike his head on the ground."
A week or so later, Bryant is accused of "putting her foot on the mat and violently sliding the mat into the wall, causing the girl to bang her head in another incident."
Now, new charges have been filed after security footage reportedly revealed additional child abuse at the school, according to police. Investigators began looking into the latest accusations in 2021 after an employee at the daycare shared a video with the child's mother, Taylor Williams, after an employee allegedly told a child, "I'll put my hands around your neck and choke slam you."
Read Also: Baby Safe, Jose Castro Allegedly Shot Ex-Girlfriend, Kidnapping The 4-Year-Old Son In Akron
The report prompted other people to come forward, including mother Makala Proctor, the parent of another child allegedly injured at the preschool, ABC 20 reports.
Previous Video Coverage 
Proctor stated, "It breaks my heart to know that my child went through anything like that. She placed her hands on the back of his neck and pulled his head down once again after he tried to lift it up again. She repeated this process three times in total.
The preschool was shut down in June after the Department of Family and Children's Services suspended its license, making the most recent event the sixth occurrence at the facility for which police have launched an investigation.
"It's just very upsetting that it continued for this long when they had this surveillance video, they had the police report, there was more than one person who came forward," Williams added.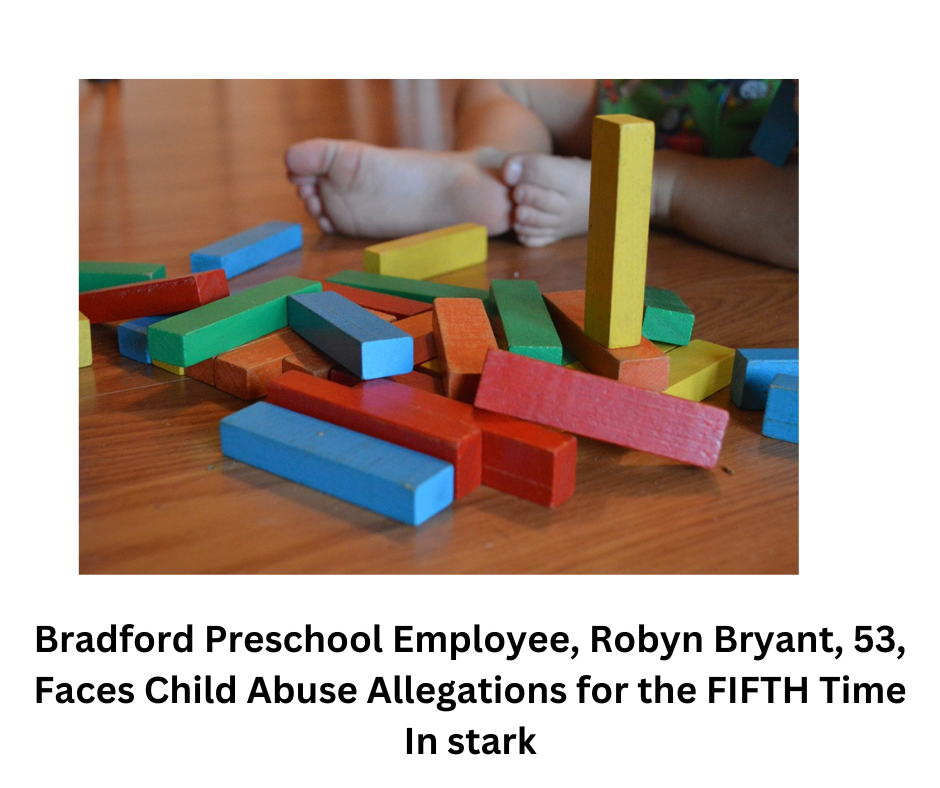 So far, there has been no comment from police or the Department of Family and Children's Services on why it took so long to shut the preschool down.
Meanwhile, Bryant reportedly made an agreement with the prosecution, which has delayed the case.
"You do have Robyn Bryant in 2014 as well as 2015 case. Both of those were referred to the state attorney for charges," said Barry Warren, Assistant Chief of Police, Starke PD, told ABC 20.
Bryant is facing four counts of child abuse, and now, another employee is also facing charges.
Check back for updates on this.
Read Post: Sherri Papini Story, New Video Shows Moment Mom's Fake Kidnapping Hoax Unravels