Inside look at 'Chilling 911 Calls From Debbie Collier Family: Driver Involved In Crash With Georgia Slain Mom Revealed' A man involved in a crash with slain Georgia mother, Debbie Collier, has been identified following a 911 call that indicated he could have possibly been involved in her murder. Police, however, have not named him as a suspect.
Chilling 911 Calls From Debbie Collier Family: Driver Involved In Crash With Georgia Slain Mom Revealed
As CrimeOnline previously reported, a 911 call made shortly after Collier's disappearance on September 10 by Collier's sister, Diane Shirley, mentioned an encounter with an alleged ex-convict truck driver who was in the crash with Collier. The slain mother was reportedly driving behind the truck driver when a can of paint fell from his truck and hit her car.
"From my niece, she said that [Collier] was in an accident about a month ago," Shirley told the 911 dispatcher.
"The paint went everywhere, and the driver was trying to convince my sister not to tell the cops that he was driving because he was out on parole. And there was a stipulation to his parole that he could not drive."
The Athens-Clarke County police confirmed with Fox News Digital that Collier was involved in a traffic accident on April 30.
Fox News Digital also confirms that the truck driver has been identified as Miguel Martinez, 48. Police cited him for driving without a license and operating his truck without "securing the load" after an accident on the road involving Martinez in one vehicle and Collier in another.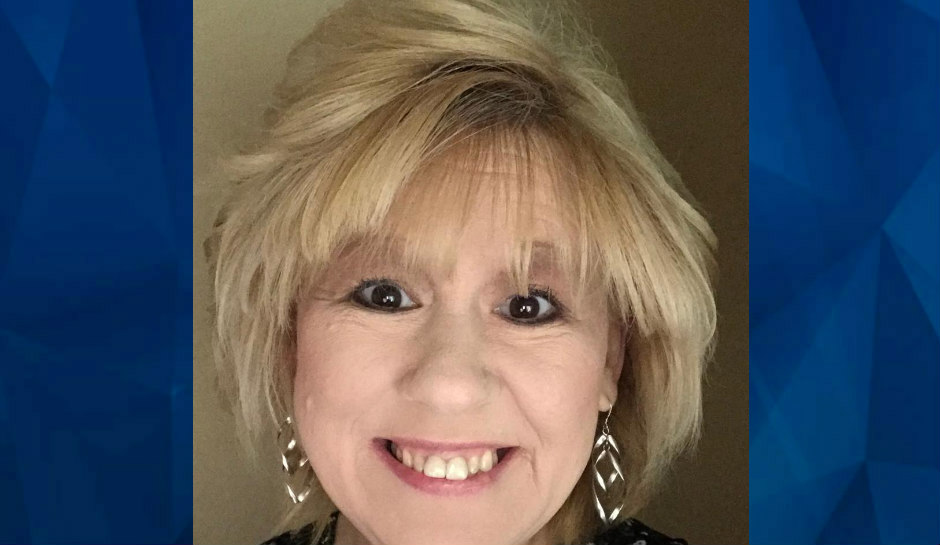 READ ALSO: Death Update: Debbie Collier: Missing Georgia Mom Found Burned & Killed Was Spotted At Store Buying Tarp, Lighter Before Her Death
According to an incident report, a "metal item" struck Collier's vehicle's driver's side after falling from Martinez's vehicle's roof.
Martinez does have a number of misdemeanors on his record, but he is not listed as a parolee in Georgia and doesn't seem to have any felonies there. After accepting plea agreements, the majority of his convictions were dropped, and the last time he was on probation was six years before to the collision with Collier.
Collier's daughter, Amanda Bearden, 36, also contacted police on September 10 after she reportedly received a Venmo payment from Collier for $2,385. A cryptic message was attached to the Venmo payment that read, "They are not going to let me go love you there is a key to the house in the blue flower pot by the door."
Police said at around 3:15 p.m. on September 10, the Venmo payment was sent to Bearden.
READ MORE: Steve Collier, 67, Husband Of Debbie Collier, The Georgia Mom Found Dead Claims He Loves His wife
Bearden, who allegedly waited a number of hours before calling the police, claimed that Collier left everything at home, save for her ID and bank card, which is in direct conflict with what can be seen on security tape from a Family Dollar shop, where Collier was last seen.
Bearden allegedly told Steven Collier, Collier's husband, that she had discovered her mother's purse at home during a 911 call.
Steven Collier, the first to report the incident, stated on September 10 at 6 p.m., "Came home, my wife wasn't home, her driver's license still in there, the rental car is gone, and her daughter is here." "We're a little concerned about what's going on and where she is. If you could send someone over here, that would be great.
"According to her daughter, who went up and, uh, her purse is still here with her driver's license, the only thing is the phone is gone — and she sent her daughter a text about 2 hours ago saying, 'They won't let me go.' Whatever that means, we don't know."
"I thought she was out shopping for food. Her daughter came over with that strange message and then went upstairs to her bedroom and found out that her driver's license and credit card still here. So that doesn't sound like her leaving the house to go shopping, like I thought she was."
According to a security video released Monday, Collier walked into a Clayton, Georgia, Family Dollar store on September 10 at around 2:55 p.m. She was seen carrying a large black purse and vehicle keys while wearing a UGA football jersey.
Police say she was seen on security footage buying, in part, a lighter, a tarp, and a bag.
On September 11, police tracked a rental vehicle Collier was using to a wooded area 60 miles away from the family's Athens home.
Police scoured the vicinity of the vehicle and found her body and a burned blue tarp in a nearby ravine. She was naked, charred, and deceased, police said. Although the case is being treated as a homicide, it's unclear how Collier died.
At this time, there is no evidence to suggest or support that this incident was related to a kidnapping," the Habersham County police said in a statement.
So far, no arrests have been made and no one has been named a suspect in the killing.
Daughter Of Murdered Debbie Collier, Amanda Bearden, 36, Has A History Of Arrests
The daughter of slain Georgia mother, Debbie Collier, has a long history of domestic violence issues, including battery and fighting with her boyfriend
According to Athens-Clarke County Superior Court documents, 36-year-old Amanda Bearden has had numerous run-ins with Athens-Clark County police, spanning for years. The most recent incident happened in May 2021 after a reported domestic argument.
Bearden reportedly told police that her boyfriend, Andrew Giegerich, intruded into her home uninvited, then robbed her, and physically attacked her.
Bearden was ultimately arrested for making a false report after police learned that Giegerich lived in the home with her. She was also charged with making a false robbery report. Giegerich was arrested for battery and related charges.
"Giegerich and Bearden have a family violence relationship," an incident report read.
Bearden was arrested in 2008 for obstruction of an officer, then again in 2012, for battery, simple battery, trespassing, and disorderly conduct.
For his role in the 2021 incident, Giegerich spent time in jail and was ordered to undergo domestic violence classes.
Continue Reading Here: https://celebandcrimegists.com/daughter-of-murdered-debbie-collier/
Check back for updates.
For More, Click: Death Update: Debbie Collier's Daughter Boyfriend, Sends Chilling Note Threat Violence Against Debbie Collier & Family Revealed Before She's Stripped, Burned & Murdered