More stories about 'Debbie Collier's Daughter Boyfriend, Sends Chilling Note Threat Violence Against Debbie Collier & Family Revealed Before She's Stripped, Burned & Murdered' The boyfriend of murdered Georgia mom Debbie Collier's daughter reportedly sent her a chilling note last year, after a reported domestic dispute.
Death Update: Debbie Collier's Daughter Boyfriend, Sends Chilling Note Threat Violence Against Debbie Collier & Family Revealed Before She's Stripped, Burned & Murdered
As CrimeOnline previously reported, 59-year-old Collier was found dead on September 10 after she allegedly sent her daughter, Amanda Bearden, $2,385 using Venmo. Collier reportedly included a message that read, "They are not going to let me go love you there is a key to the house in the blue flower pot by the door."
Investigators discovered that Collier only had her driver's license and a debit card when she left her home. Police located Collier's rented car last Sunday in a forested area 60 miles from the family's Athens home.
She was discovered dead in a nearby ravine, along with a burned blue tarp, by police who had searched the area around the car. Police said that she was dead, burnt, and nude. Although Collier's death is being investigated as a homicide, the exact cause is unknown.
The New York Post reports that an additional note has been uncovered, reportedly sent in 2021 by Bearden's boyfriend, former MMA fighter, Andrew Giegerich. The handwritten note was left for Collier after a May 2021 incident in which Bearden and Collier had a domestic dispute that ended with police involved and both parties arrested.
READ PREVIOUS STORY: Steve Collier, 67, Husband Of Debbie Collier, The Georgia Mom Found Dead Claims He Loves His wife
Death Update: Daughter Of Murdered Debbie Collier, Amanda Bearden, 36, Has A History Of Arrests
"If you or your family ever come near me again I will hurt them," Giegerich allegedly wrote.
According to Athens-Clarke County Superior Court documents, Bearden reportedly told police that Giegerich intruded into her home uninvited, then robbed her, and physically attacked her.
Bearden was ultimately arrested for making a false report after police learned that Giegerich lived in the home with her. She was also charged with making a false robbery report. Giegerich was arrested for battery and related charges.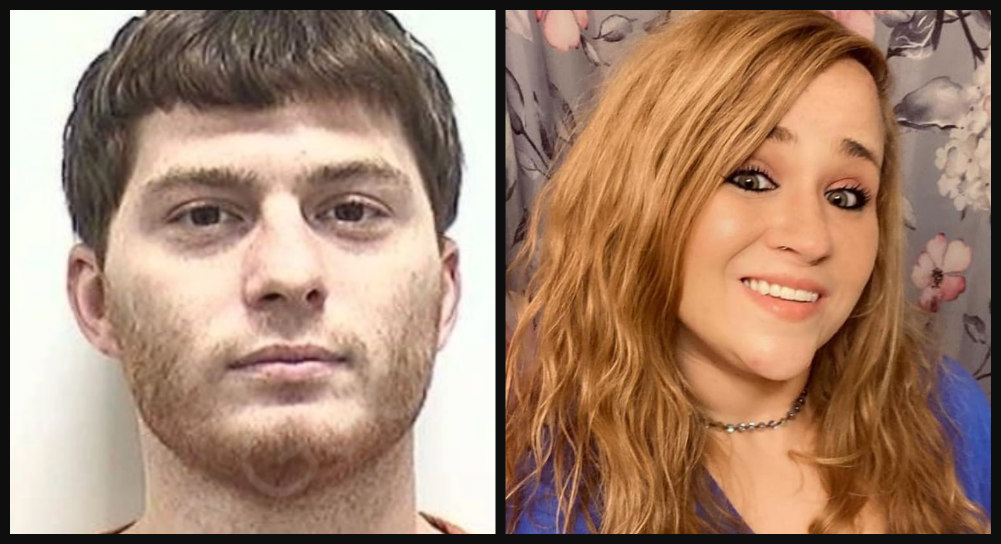 "Giegerich and Bearden have a family violence relationship," an incident report read.
Bearden was arrested in 2008 for obstruction of an officer, then again in 2012, for battery, simple battery, trespassing, and disorderly conduct.
READ THIS POST: Debbie Collier: Neighbor Hears Fight at Debbie Collier's Home Before She's Found Dead, After Wiring Daughter over $2K
For his role in the 2021 incident, Giegerich spent time in jail and was ordered to undergo domestic violence classes.
"Andrew Giegerich did intentionally cause visible bodily harm to Amanda Bearden, to wit: she had visible bruising to the right arm and shoulder," a May 2021 arrest warrant read.
Prior to writing the threatening note, Giegerich also allegedly wrote a note to Bearden. Police noted that Bearden showed them the letter, which was reportedly left in the living room of  Steve Collier's home (Bearden's stepfather), where both Bearden and Giegerich lived.
"Have a nice life you lying ass b—h. Don't ever contact me again!!!" the note read.
The violence between Bearden and the boyfriend "was quite regular during the entire period they have dated, spanning a number of years," Steve Collier reportedly told police at the time.
Even though they were told to keep their distance from one another, it seems like they are still together and were living together when Debbie vanished. The couple said that just a few days prior to Debbie going missing, they had relocated from Maryland.
Police have not yet made any arrests or named anyone as a suspect in the case.
"At this time, there is no evidence to suggest or support that this incident was related to a kidnapping," the Habersham County police said in a statement this week.
Bearden told CBS 46 that her mother was her "everything" and she couldn't imagine who would have killed her.
"Somebody took my whole world from me," she said. "She was a beautiful, kind, giving woman — and she didn't deserve any of this…I want justice for my mom."
To report information about the case, call the Habersham County Sheriff's Office at 706-839-0500.
Check back for updates.
READ FURTHER:
Debbie Collier: Missing Georgia Mom Who Wired $2k To Her Daughter Before Mysterious Death Had Black Eye In 2020
Debbie Collier: Missing Georgia Mom Found Dead After Sending Money To Daughter With Chilling Last Message