The 'Suspected Serial Killer Wesley Brownlee, 43, Arrested In Stockton While 'Out Hunting' For New Victim' California authorities have arrested a man they believe is linked to six murders in Stockton and Oakland, dating back to April 2021.
Suspected Serial Killer Wesley Brownlee, 43, Arrested In Stockton While 'Out Hunting' For New Victim
Five of the victims were shot and killed in Stockton between July 8 and September 22; Stockton Police Chief Stanley McFadden said that the suspect, 43-year-old Wesley Brownlee, was taken into custody at about 2 a.m. Saturday, KFSN reported.
"Our surveillance team followed this person while he was driving. We watched his patterns and determined early this morning that he was on a mission to kill. He was out hunting," McFadden said.
The chief said Brownlee was wearing dark clothing with a mask around his neck when he was arrested. He was also carrying a firearm.
The first fatal shooting took place in Oakland in April 2021. A month later, a woman was wounded in Stockton. The next five shootings took place within a small radius in Stockton — all men, all alone, all late at night or early in the morning, as CrimeOnline previously reported.
READ ALSO: Video Shows A Chaotic Wild Brawl Raging In Missouri Walmart
"What we seem to have in common is probably complexion — it has been folks that are different races, but they have a similar complexion," McFadden said. "The location, the environments have been consistent: It's very dark locations, it's locations where there are not very many witnesses around."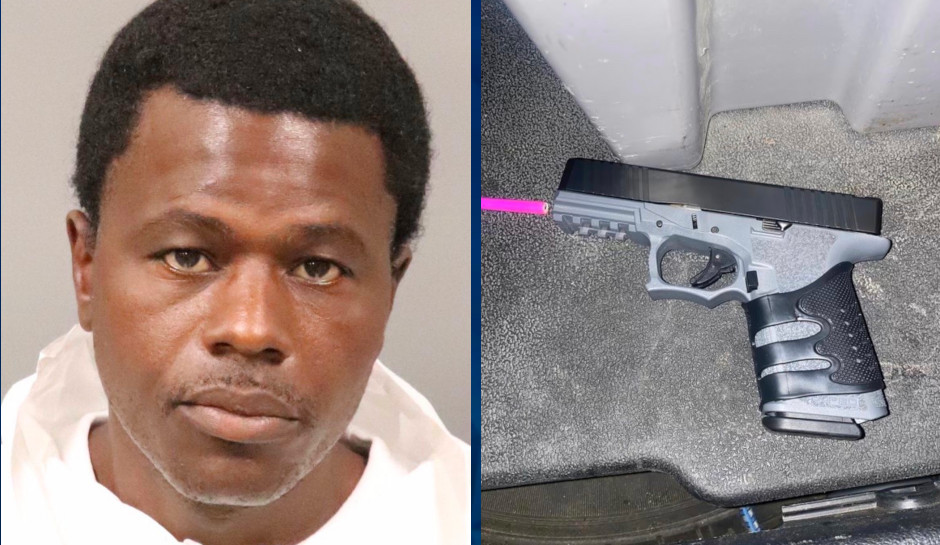 Police said Brownlee has a criminal record but did not provide details, KCRA reported.
Brownlee is expected in court on Tuesday at which time the district attorney's office will have determined the charges, according to San Joaquin County District Attorney Tori Verber Salazar.
The shooting victims have been identified as:
April 2021: Juan Miguel Vasquez Serrano, 40
July 8, 2022: Paul Alexander Yaw, 35
August 11, 2022:  Salvador William Debudey Jr., 43
August 30, 2022: Jonathan Hernandez Rodriguez, 21
September 21, 2022: Juan Cruz, 52
September 27, 2022: Lorenzo Lopez, 54
The lone known survivor of the string of shootings is a Black woman, 46. On April 16, 2021, at around 3:30 in the morning, she was shot multiple times in Stockton.
The relationship between the seven shootings is unclear. There was no early mention of the shooting in Oakland or the non-fatal shooting in Stockton when Stockton police stated last month that they were hunting for someone connected to the five homicides in that city.
For More, Click: Florida Prosecutors DROP CHARGES Against Ex-Boyfriend of Cassie Carli After 'Undetermined' Autopsy Results