Inside look at 'Video Shows A Chaotic Wild Brawl Raging In Missouri Walmart' Missouri police are trying to identify the people involved in a brawl that broke out in the self-checkout area of a Ferguson Walmart this week.
Video Shows A Chaotic Wild Brawl Raging In Missouri Walmart
Ferguson Police Chief Frank McCall said the melee broke out Tuesday night, after another, small incident earlier in the evening that was handled by staff without calling the police.
"Apparently, it kicked back up shortly thereafter," he told KMOV.
The second incident, according to the chief, was already winding down when officers arrived at the scene around 9 p.m. The store's CCTV footage is being sought after by the police, but films that were released on social media showed individuals fighting, hurling things, and activating fire extinguishers.
"I've seen some videos on social media, and it's disgraceful. I'm going to call it like it is," said McCall.
READ ALSO: Florida Prosecutors DROP CHARGES Against Ex-Boyfriend of Cassie Carli After 'Undetermined' Autopsy Results
---
McCall said there were 10 to 25 people involved in the altercations and that detectives have identified some of the people involved.
"The fact that you have individuals that might have assaulted each other or had been assaulted, we have to ensure that they are prepared and willing to prosecute," said McCall. "But the other thing is that we have Walmart as a victim as well, and I'm confident they'll prosecute because they have some property damage as well."
Walmart declined to comment when contacted by KMOV.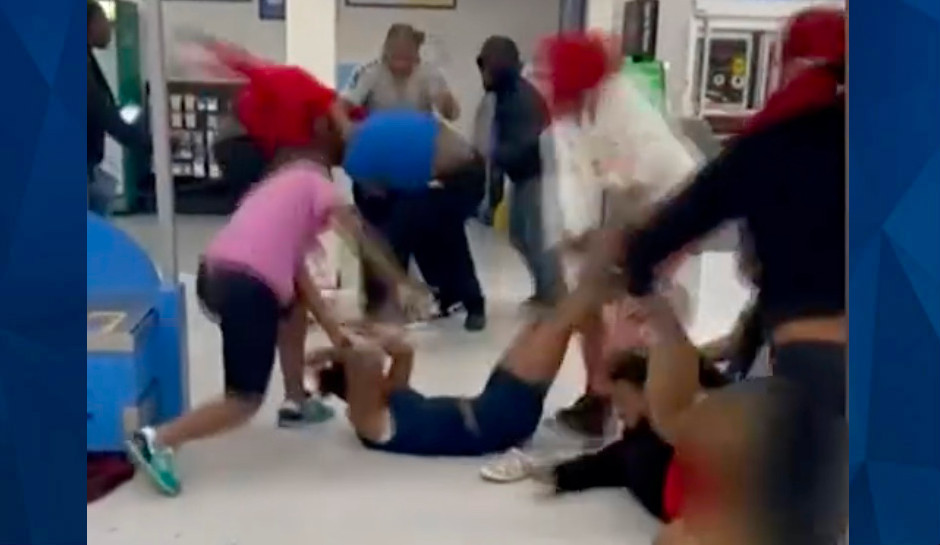 Some shoppers and residents have called for the store to be closed, citing other incidents that have taken place there. But McCall said he doesn't consider the spot "a public nuisance."
"I think the issue is this, it's that [this] Walmart could've been in any place in within this region," he said. "It all depends on the parties that are involved."
"I will say it's not isolated just to this location, and not just to this business. We have a lot of different incidences that are going on not just within business establishments but even on public streets," the chief added. "And it's not the point of trying to move it. You want to stop it."
Police said no arrests have been made as yet, and no injuries were reported to investigators.
For More, Click: Happy Face Killer Keith Hunter Jesperson: Serial Killer's Daughter Opens Up About Relationship With Dad, Who Claims to Have Murdered 185 People