A look into 'Sandra Birchmore Obituary: Three Police Officers Had Inappropriate Relationships With 13-Year-Old Who Later Killed Herself While Pregnant With Cop's Baby' An internal report released on Friday found that three Massachusetts police officers had inappropriate relationships with a woman who reportedly died by suicide last year while pregnant with a child allegedly fathered by one of them.
Sandra Birchmore Obituary: Three Police Officers Had Inappropriate Relationships With 13-Year-Old Who Later Killed Herself While Pregnant With Cop's Baby
The woman who reportedly took her own life, Sandra Birchmore, 23, was 13 when she joined the Stoughton Police Explorers Program in 2010. The Boston Globe reported that Birchmore's mother and grandmother died when she was a teen, and her father was not in her life.
The internal investigation determined that ex-Stoughton police officers Matthew Farwell, 36, his twin brother William Farwell, 36, and Robert Devine, 50, committed egregious misconduct through their involvement with Birchmore, who was found dead in her Canton apartment in February 2021.
The three officers had resigned before the conclusion of the probe. Devine retired in August.
Three of Birchmore's friends previously told The Boston Globe that Matthew, a married police officer, began having sex with Birchmore when she was 15 and he was 27 — which constitutes statutory rape as the age of consent in Massachusetts is 16.
READ MORE: Alberto Santacruz Accused Of Shooting 5 At Las Vegas Birthday Party Was Tackled By Partygoers
The internal inquiry also revealed that just days before Birchmore allegedly committed suicide, Matthew broke up with her and engaged in a heated quarrel with her.
Birchmore said she was due in September 2021, however, Matthew claimed he did not father the child because they stopped having sex in October 2020. However, according to The Boston Globe, Birchmore informed her pals that she was carrying Matthew's child.
Though specifics were removed, the investigation accused William of using text messages to force Birchmore in some way. When the ex-officer allegedly put his and Birchmore's identities through a police database, investigators found that he also went against policy.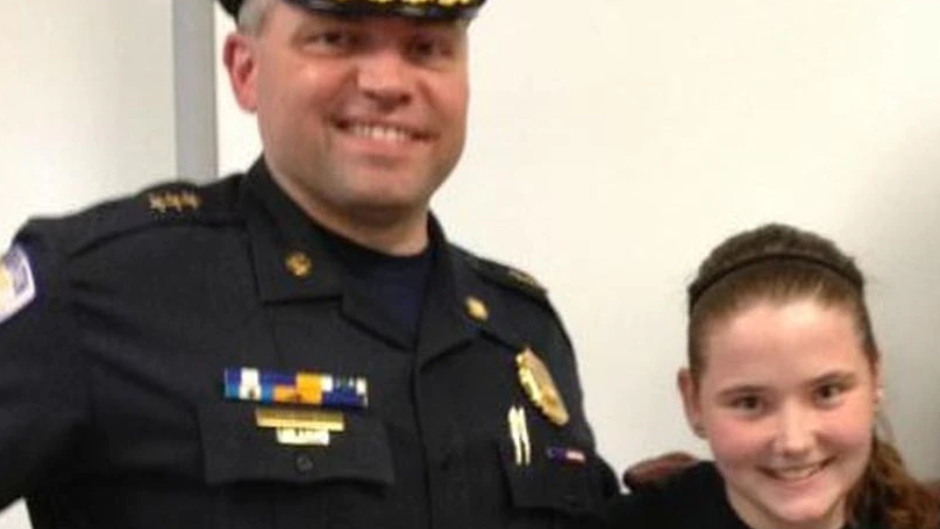 Meanwhile, investigators recovered communications that transpired between Devine and Birchmore on Facebook Messenger. Devine was reportedly on duty in December 2020 when he met Birchmore at a restaurant. Devine has repeatedly denied allegations that he had contact with Birchmore.
According to WCVB, Devine also faces accusations that he had an inappropriate relationship with a student in the after-school program at Stoughton Middle School. Devine was somehow involved in the program at the time.
Police Chief Donna McNamara of Stoughton said she intended to request the three officers' decertification from the Peace Officer Standards and Training Commission. If successful, the group would be prohibited from serving in Massachusetts' law enforcement.
No charges have been brought against any of the policemen.
Even in her latter days, Birchmore was let down, tricked, and used by those in positions of power that she respected and trusted, according to McNamara. "I'm sorry these men felt it necessary to use her. And I'm sorry we weren't made aware of this earlier.
For More, Click: Employee Dale Devilli, 63 Found Dead In Kettle Cooker At Food Processing Plant