Still looking critically into the 'Debbie Collier Death Update: Timeline Of Slain Georgia Mom Found Naked And Charred After Sending Cryptic Message To Daughter' The timeline of Debbie Collier's disappearance and mysterious death began when she left her Athens home on September 10; she was found dead the following day but so far, no arrests have been made.
Debbie Collier Death Update: Timeline Of Slain Georgia Mom Found Naked And Charred After Sending Cryptic Message To Daughter
As CrimeOnline previously reported, Collier's murder remains unsolved as investigators wait for her autopsy results, while securing search warrants to access the electronic devices of those who were closest to her.
September 9
9 p.m. – Collier's husband, Steven, sees his wife shortly before going to bed. He later tells police that he sleeps in a separate room from his wife due to his snoring.
September 10
9 a.m.– Steven Collier says he left for work and his wife's rental car was still in the driveway.
PREVIOUS READING: Debbie Collier: Slain Georgian Mom's Husband Seen on Video Working During Suspected Time of Death
2:55 p.m. – Collier walks into a Clayton Family Dollar store. She was seen carrying a large black purse and vehicle keys while wearing a UGA football jersey.
3:09 p.m.: Collier exits the store and goes to her rental vehicle, a Chrysler Sebring. Police say Collier sat in the vehicle for around 10 minutes before leaving.
3:15 p.m.: Police said that at around 3:15 p.m. on September 10, a Venmo payment was sent to Bearden, supposedly from Collier
6:08 p.m. – Steven Collier contacts the police and files a missing persons report. Bearden also speaks to police and says said Collier left everything at home aside from her ID and debit card, which contradicts what's seen on security footage at a Family Dollar store.
Bearden also told police she was at the store with her mother, but the video does not show Bearden inside the store. An associate at the store told investigators that they never saw Bearden at the store on September 10.
PREVIOUS POST: Debbie Collier: Unfired Round Located Near Georgia Mom's Charred & Naked Body as Murder Investigation Continues
Bearden tells police about a Venmo payment from Collier for $2,385. A cryptic message was attached to the Venmo payment that read, "They are not going to let me go love you there is a key to the house in the blue flower pot by the door."
Both Steven Collier and Bearden say that Collier's behavior seemed unusual.
Investigators say Steven Collier was at work during the time, while Bearden says spoke to her mother on phone Saturday afternoon.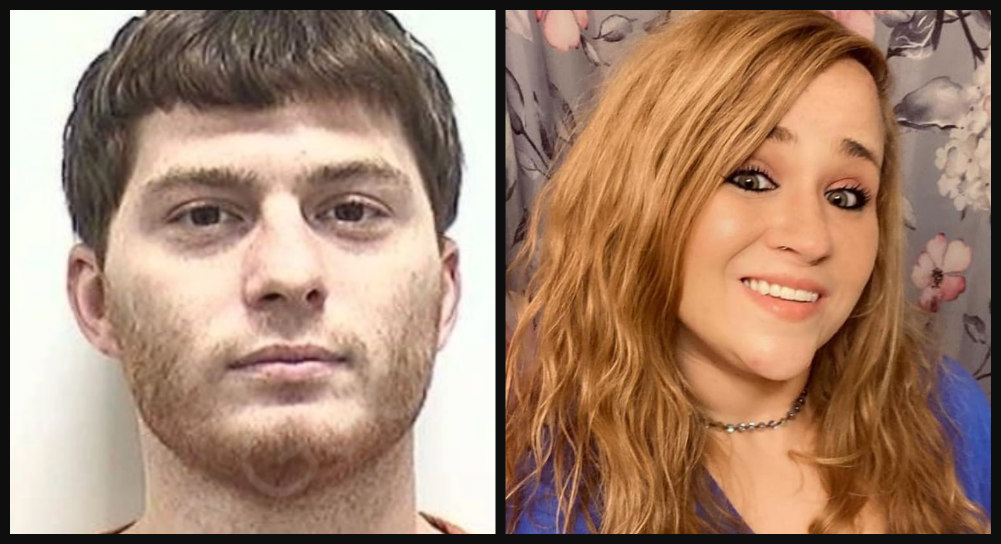 September 11
12:28 p.m. – A Sirius XM representative contacts the Habersham police and informs them they got a ping on Collier's rental Chrysler. The Habersham County Sheriff's Office followed the lead to a highway at the intersection of Victory Home Lane in Clarkesville.
Police find Collier's vehicle in the wooded area, which is around 60 miles from her Athens home.
PREVIOUS ARTICLE: Debbie Collier: Murdered Mom Spotted with Purse Despite Daughter's Claims That She Left Home With ID, Debit Card Only
At some point on September 11, Bearden arrives at the crime scene and declares that the vehicle police found belonged to her mom. Bearden added that Collier had no history of running away or mental illness.
3:09 p.m. – Police scour the vicinity of the vehicle and find Collier's body and a burned blue tarp in a nearby ravine. She was naked, charred, and deceased, police said. Although the case is being treated as a homicide, it's unclear how Collier died.
September 14 
Three days after Collier's remains are found, police carry out a search warrant for Bearden's home. It's unclear what was found during the search.
Bearden's criminal record, along with her boyfriend Andrew Geigerich's emerges and shows a history of domestic disputes and violence.
RELATED READING: Death Update: Debbie Collier's Daughter Boyfriend, Sends Chilling Note Threat Violence Against Debbie Collier & Family Revealed Before She's Stripped, Burned & Murdered
September 21
During a press statement, Habersham County investigators announce that there is no evidence to show that Collier was kidnapped. There's also no evidence to show that the death was a suicide, police say.
September 27
Police find an unfired round in the area where police found Collier's body, in the Chattahoochee-Oconee National Forest.
"That's an important piece of evidence, and that's something [one or more suspects] could've dropped on the way out the door," Former Miami-Dade homicide detective, Pat Diaz, told Fox News Digital. "It's not a recreational hunting round that you would find normally in that area. That's unusual. A hunter's not using a .223 round, plus…it's bow season."
September 29
Fox News Digital obtains copies of 911 calls made to police concerning Bearden.
One of the callers, who said she was Collier's sister, Diane Shirley, mentioned an encounter with an alleged ex-convict truck driver who was in a crash with Collier. The slain mother was reportedly driving behind the truck driver when a can of paint fell from his truck and hit her car.
"From my niece, she said that [Collier] was in an accident about a month ago," Shirley told the 911 dispatcher.
"The paint went everywhere, and the driver was trying to convince my sister not to tell the cops that he was driving because he was out on parole. And there was a stipulation to his parole that he could not drive."
The Athens-Clarke County police confirmed with Fox News Digital that Collier was involved in a traffic accident on April 30.
September 30
During a Friday morning press conference, the Habersham County Sheriff's Office said that they are still waiting on phone records, as well as the autopsy results on Collier.
Habersham County Chief Deputy Murray Kogod announces that additional security has been obtained that shows Collier on September 10.
"We can tell you that we've received additional footage from a business near the dollar store," Habersham County Chief Deputy Murray Kogod said.
"That additional footage shows us that Deborah Collier walked out of the Family Dollar store at 3:09 [p.m.], got into her van, and remained in her van in the parking lot for 10 minutes, before leaving the parking lot and heading south on Georgia 15/Highway 441/U.S. 23."
"Please understand that this case is very complex in nature and has a lot of questions and unknowns that aren't found in a typical death investigation."
Kogod adds that with the footage from the other business, the timeline of Collier's kidnapping and death has been narrowed down from around 3:19 p.m. on September 10 to around 12:44 p.m. on September 11.
Police said they are still waiting on information that will "confirm or deny" where the Venmo payment was sent from Collier's phone, but they did confirm that Bearden did indeed receive the payment.
The payment, however, could have been sent on any device, from someone who had Collier's login information, police say.
Investigators are currently in possession of Collier's cellphone, which was located at the crime scene.
Search warrants for numerous cell phones of those close to Collier have been requested. Police are hoping once they get the search warrants, more questions will be cleared up.
The crime was "deliberate and personal," police said, and not a random act and not the act of a serial killer.
So far, no arrests have been made and no one has been named a suspect in the killing. The case is being treated as a murder investigation.
Anyone with information about the case should contact Habersham Sheriff's Investigators Cale Garrison or George Cason at 706-839-0559 or 706-839-0560.
Check back for updates.
For More, Click: Death Update: Debbie Collier: Missing Georgia Mom Found Burned & Killed Was Spotted At Store Buying Tarp, Lighter Before Her Death